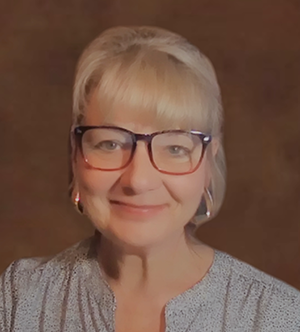 Michelle Rosser-Majors, PhD
Assistant Dean, Professor
College
College of Arts and Sciences
Field
Social & Behavioral Science
Biography
Dr. Michelle Rosser-Majors, Ph.D. is a Professor and an Assistant Dean in the College of Arts and Sciences. She obtained her Ph.D. and BFA from the University of Oklahoma and her MA from West Texas A&M University. Dr. Rosser-Majors has been dedicated to the education profession for over 20 years, teaching for both secondary and higher education.
As a scholar, Dr. Rosser-Majors has published and presented in both national and international peer-reviewed journals/conferences. She is also an author/co-author of several publications.
Her research interests include leadership development, online teaching and learning, academic voice development, cognition, faculty engagement, and motivation. In addition, Rosser-Majors, with a team of colleagues, developed the university's Instructor Presence Certification training program.
As an educator, Dr. Rosser-Majors encourages her students to be tenacious and dedicated to their goals and dreams. She says, "I want to provide an exceptional learning experience for all of my students that will prepare them for their future careers and aspirations. My favorite part of teaching at the University of Arizona Global Campus is participating in a profession that gives people opportunities to enhance not only their own life journeys but also their communities."
Publications
BOOKS
Harper, Y., Rosser-Majors, M., Anderson, S., Brewer, S., Kirwan, J., Lozano, Y., & Vincent, P. (2019). Psychology applied: Diverse domains, ample opportunity. Bridgepoint Education.
Rosser-Majors, M. L. (2017). Theories of learning: An exploration. Bridgepoint Education.
Rosser, M. & Massey, T. (2014). Becoming an Integrated Educational Leader, Peter Lang Publishing.
Rosser, M. (2014). Jacob's new school (Fiction Early Reader). CSIPP.
Cox (Rosser), M. (2011). Cultural responsiveness and motivation in preparing teachers. LAP Lambert Academic Publishing.
BOOK CHAPTERS
Rosser-Majors, M., Rebeor, S., McMahon, C., & Anderson, S., (2021). Applying online instructor presence amidst changing times. In Slapac, A., Balcerzak, P., & O'Brien (Eds.) Action Research and the Global Empowerment of Educators and Student Learning (pp. 170-198). IGI Global. https://doi.org/10.4018/978-1-7998-6922-1.ch008
Anderson, S. & Rosser-Majors, M. L. (2018). The case of the plagiarized paragraph: A practical exercise to develop academic voice. In Integrating Writing into the College Classroom: Strategies for Promoting Student Skills. Society for the Teaching of Psychology: APA.
CONFERENCE PROCEEDINGS
Rosser-Majors, M., McMahon, C., Rebeor, S., & Anderson, S. (2021). Improving student success and satisfaction in the online learning context through instructor presence. Proceedings of the EDULEARN21 Conference [Virtual] (pp). Palma de Mallorca, Spain. ISBN: 978-84-09-31267-2 Rosser-Majors, M. and Anderson, S. (2018). Innovative integration: Developing writing ethics and values in higher education. Proceedings of the EDULEARN18 Conference (pp. 9311-9319). Palma de Mallorca, Spain. ISSN: 2340-1117
PEER-REVIEWED ARTICLES
Rosser-Majors, M., Rebeor, S., McMahon, C., Anderson, S., Harper, Y., & Sliwinski, L. (in revision). Improving retention and student success online utilizing the Community of Inquiry framework's instructor presence model. Online Learning Journal.
George, T.P., DeCristofaro, C., & Rosser-Majors, M. (2020). Virtual collaboration in academia. Creative Nursing. 26(3). 205-209.
Rosser, M. & Nelson, R. (2012). Gaining applicable knowledge in the university online environment: An exploratory case study. International Journal of the Academy of Organizational Behavior Management, (3). 79-115.
Hardré, P., Cox (Rosser), M. & Kollmann, S. (2010). Faculty performance standards: Patterns within disciplines in the research university. Journal of Faculty Development.24(3), 5-14."
Questions? Talk with an Advisor