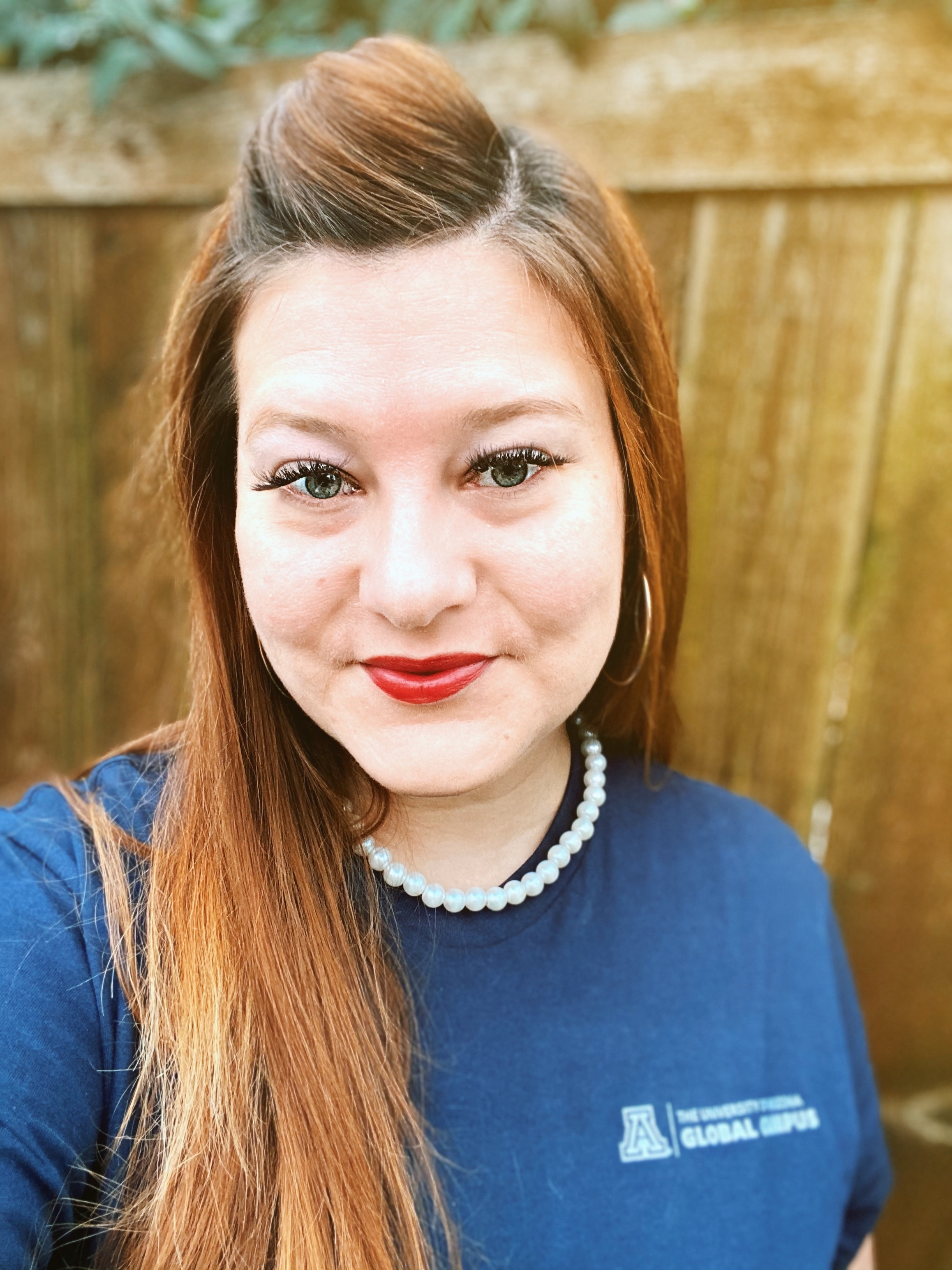 Jessi Harkins Upshaw, PhD
Program Chair
College
College of Arts and Sciences
Biography
Dr. Jessi Harkins Upshaw (she/her/hers) is an Associate Professor of the Master of Arts in Special Education (MASE) program in the Department of Education and Liberal Arts in the College of Arts and Sciences at the University of Arizona Global Campus. She has worked in the field of developmental disabilities, behavior analysis, and education since the turn of the 21st Century.
Originally from Wisconsin, Jessi earned her PhD in special education with graduate emphasis in educational psychology, behavior analysis, and Autism research and leadership from the University of North Texas; her MEd in special education with emphasis in Autism intervention and behavior analysis from the University of North Texas; and her BA in psychology from the University of Texas at Arlington. She has served as therapist, treatment center program coordinator, staff trainer, associate consultant, consultant, Board Certified Behavior Analyst, and special education teacher. In addition to special education, student and family advocacy, and higher education instruction, Dr. Upshaw specializes in intervention, research, and leadership/advocacy for students with autism spectrum disorders (ASD), their families, and their educators.
Dr. Upshaw lives in North Texas with her family, faithful dachshunds, and mischievous cat. She enjoys traveling, hiking, spending time outdoors, and the culinary and visual arts.
Dr. Upshaw promotes a philosophy of lifelong learning and says, "My philosophy is that all students can learn. This applies to all students with diverse abilities, from birth through post-secondary education. When we provide a learning environment using evidence-based methods and empathy, and so many lives can be impacted and changed."
Questions? Talk with an Advisor