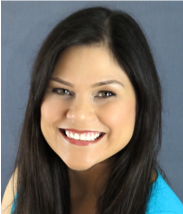 Holly Lopez, EdD
Program Chair
College
College of Arts and Sciences
Biography
Dr. Holly A. Lopez is an Associate Professor for two academic programs: Bachelor of Arts in Child Development and Bachelor of Arts in Early Childhood Development with Differentiated Instruction. Both programs are in the College of Art and Sciences at the University of Arizona Global Campus. Holly graduated from UCLA with her Bachelor of Arts in World Arts and Cultures and went on to obtain her Doctorate in Education at UCLA's Educational Leadership Program. She is both artist and scientist when it comes to her career endeavor as an educator and administrator.
Holly has a great passion for teaching and facilitating quality education for both children and adults. She began as a student preschool teacher at UCLA Child Care services in 1995 and has never left the field of education and child development. In her career, Holly has been privileged to work in a variety of child development settings. She created a cultivated child care centers for families with HIV/AIDS, homeless families, veteran families, and adolescent mothers. Working with these unique populations gave her tremendous insight of the power of the human spirit and the positive and critical impact of quality childcare and developmental support.
Currently, Holly teaches in child development and provides leadership in the higher education setting. She is a skilled teacher of teachers and inspired daily by her students. She is honored to support diverse adult students to reach their highest potential. She is a catalyst for creating strong students who will then be strong teachers, caregivers, and professionals in the field. She is grateful to be a small part of such a powerful circle of human development and growth.
Questions? Talk with an Advisor