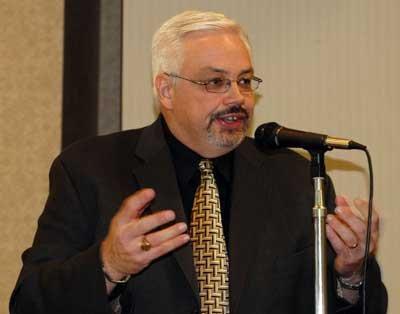 Charles Minnick, Ph.D.
Assistant Dean
College
Forbes School of Business and Technology®
Biography
Dr. Charles Minnick serves as President Emeritus and Professor in the Forbes School of Business and Technology® at the University of Arizona Global Campus (UAGC.) He provides faculty leadership for the MBA program and new undergraduate students entering the Forbes School of Business and Technology.® Previously, he served for 6½ years as president of the residential and online campuses in Clinton, Iowa, and eight years as dean of the College of Business and Professional Studies.
Before UAGC, he spent nine years at Saint Ambrose University in Davenport, Iowa. His last position there was associate director and instructor in the Master of Organizational Leadership program. Dr. Minnick's bachelor's degree and MBA are both from Saint Ambrose, and his PhD is in Management and Decision Sciences with a concentration in Leadership and Organizational Change from Walden University. He has done consulting work in the areas of employee motivation, business ethics, improving team performance, strategic planning, and conflict management and presented at conferences across the United States.
In April 2021, he was elected to serve on the Board of Directors for the International Accreditation Council for Business Education. In July 2014, he was appointed by then Iowa Governor Branstad to serve on the Iowa Commission of Volunteer Service. He was reappointed by current Iowa Governor Reynolds to a second three-year term in 2017. In 2019, he was elected for a one-year term as President of the Iowa Advisory Council on Military Education (IA-ACME.)
In 2009, Dr. Minnick was recognized for excellence in teaching by the Commission for Accelerated Programs. He was one of three award recipients from across the United States. In 2010, he received Bridgepoint Education's "Best in Class" award. This is presented to Bridgepoint Education employees who best exemplify Bridgepoint Education's commitment to Quality, Caring, and Innovation. He is also co-author of two books: "The Five Functions of Effective Management" and "Stay Engaged…It's Essential. Chunks of Leadership Wisdom and Knowledge to Improve Your Leadership Effectiveness."
Questions? Talk with an Advisor