Wow! We can't believe it's the end of 2020. As the year comes to a close, we're reflecting on all the amazing stories of triumph and accomplishment that we have heard and shared in 2020. It was an extremely challenging year, but the University of Arizona Global Campus students and alumni did not give up. Instead, they fought to continue pursuing their passions in the face of adversity to prove they are #TenacityMade. Check out this month's roundup of #TenacityMade Superstars, where we highlight some of the most inspired student and alumni posts from the past month. 
We are #TenacityMade
Our students are ambitious, and it shows in each story they tell. Check out this month's roundup of #TenacityMade Superstars, where we highlight some of the most inspired student and alumni posts. Check out what our students and alumni have shared and get motivated to keep pushing forward to achieve your personal and educational goals in 2021!
1. I will prove I am #TenacityMade because I have faced too many obstacles to give up now! - Michelle Troxle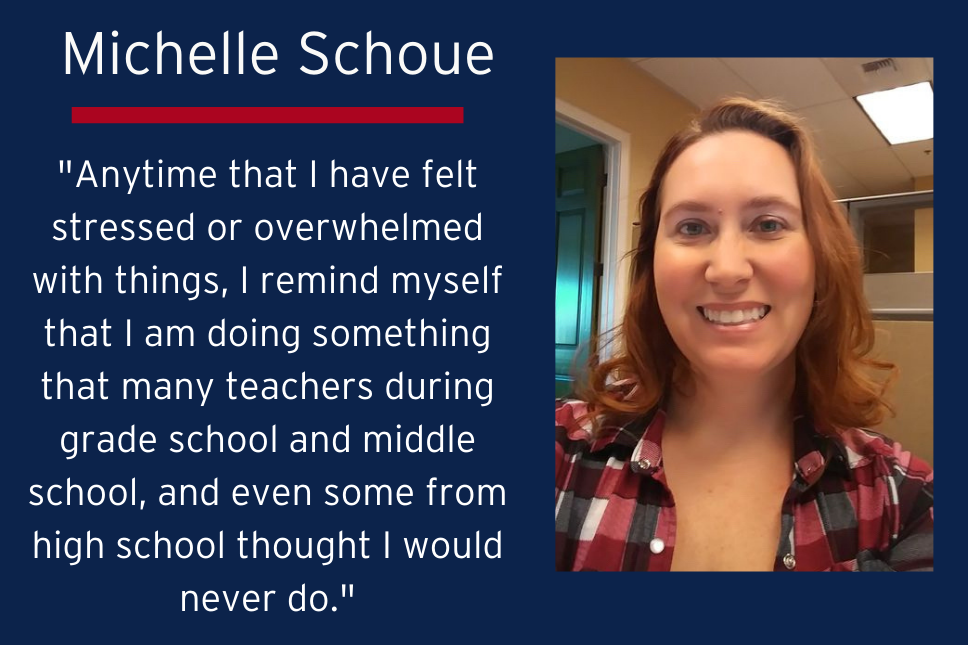 2. "I have worked at different full-time jobs since I started and have moved twice. Anytime that I have felt stressed or overwhelmed with things, I remind myself that I am doing something that many teachers during grade school and middle school, and even some from high school thought I would never do. Some of them told my parents I probably would not graduate high school. Most said I would never get a college degree. I completed my AA in 2010. Now I am finishing my BA with a major in History and a minor in Cultural Anthropology. I hope to run into at least one of my old teachers who had a negative outlook for my future someday. If I do run into any of them, I will be able to tell them that I achieved 2 college degrees because I wrote my own story and did not follow the plot for my life that they imagined for me. My desire to prove former educators wrong about me, even if they never find out, is what has made me #TenacityMade." - Michelle Schoue
3. "I will finish strong and be an example to my princesses and other ladies by allowing them to see that it is never too late to learn and achieve whatever you put your heart and mind to!" - Regina Carter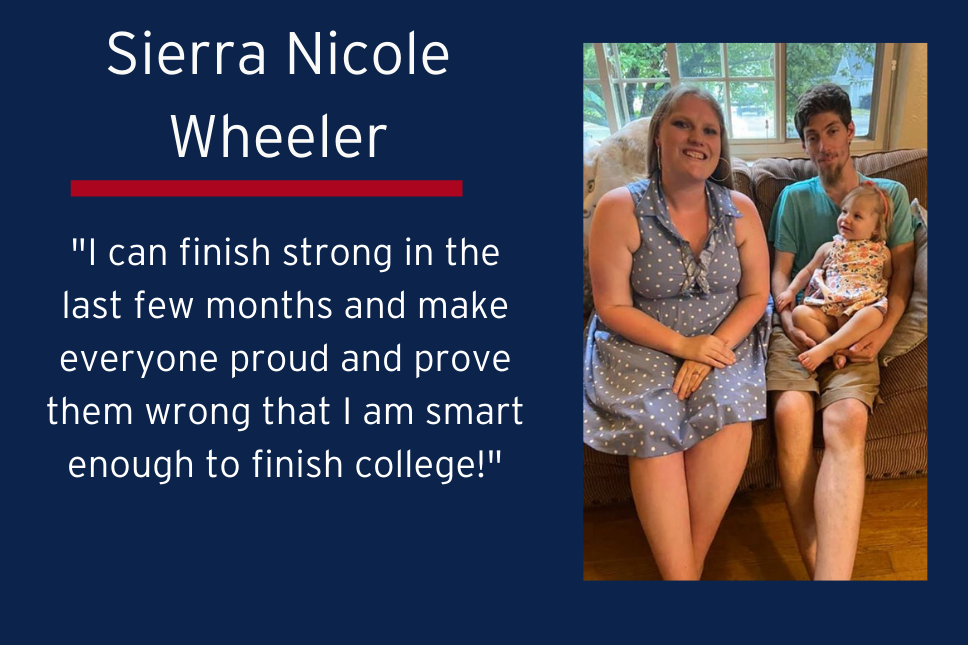 4. "I can further my career and help better my family! I can finish strong in the last few months and make everyone proud and prove them wrong that I am smart enough to finish college!" - Sierra Nicole Wheeler 
5. "I will continue to focus on getting my AA in Early Childhood Education! I am 35 years old and never even finished high school** due to having a child at 16. It was time to do this, and it is never too late to go back! I'm gonna do this!" - Deana Ramsey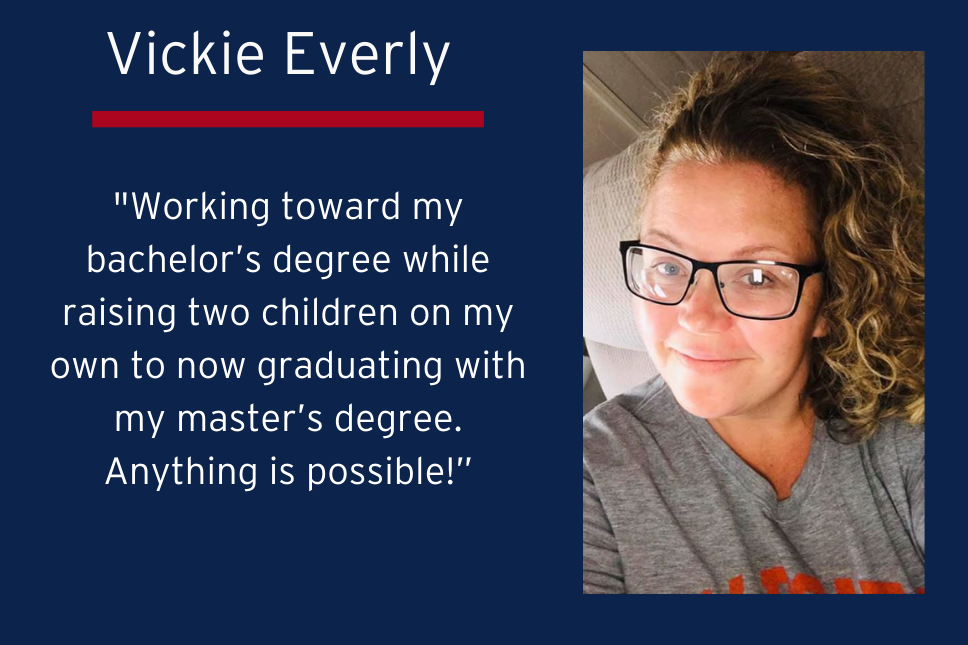 6. "I struggle with dyslexia and took a chance on myself to show that I was more than just a label. Working toward my bachelor's degree while raising two children on my own to now graduating with my master's degree. Anything is possible!" - Vickie Everly
7. "I will prove that I am #TenacityMade because I have a little daughter that looks up to me, and I can't just settle for anything!"  - Stacey Metzler
8. "After being told for years that I was not smart enough to go back to school by my husband I finally filed for divorce and 3 months later enrolled. It was a long road, and there were struggles. I became a single mother, lost my father 2 years ago, and dealt with the challenges of this year to show my son it is never too late, and with hard work you can achieve what you want. I graduated in May 2020 with a BA in Early Childhood Education with a 3.8 GPA. When I received my degree, the only thing that mattered to me was hearing my son say he was proud of me." - Heather Soutar 
9. "I want to continue to grow in my professional development so I can provide the best life for my two boys, and I want to be the best teacher* for my students!" - Christian Jordan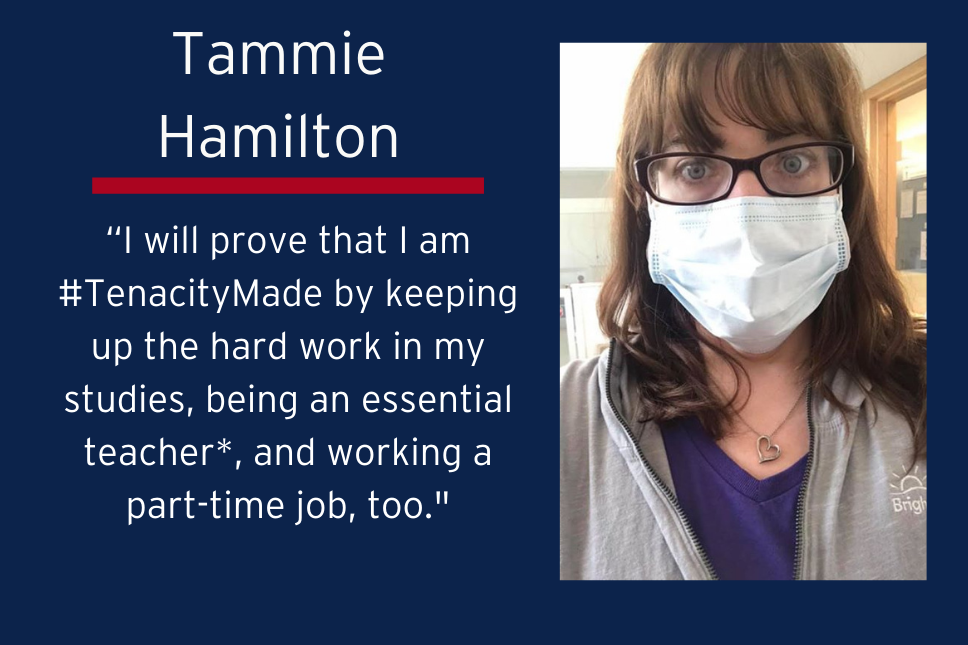 10. "I will prove that I am #TenacityMade by keeping up the hard work in my studies, being an essential teacher*, and working a part-time job, too. I am a role model to my family, coworkers, and students." - Tammie Hamilton
Keep the Conversation Going
Be sure to join the conversation, and tell us why you are #TenacityMade. Each week, head over to Facebook, Instagram, Twitter, or YouTube, and post a picture or video along with a sentence about what motivates you to stick with your plan, and tell us how you represent #TenacityMade.
--
* Certification and Licensure Terms and Conditions
An online degree from the University of Arizona Global Campus does not lead to immediate teacher licensure in any state. If you want to become a classroom teacher, contact your state's education authorities prior to enrolling at the University of Arizona Global Campus to determine what state-specific requirements you must complete before obtaining your teacher's license. University of Arizona Global Campus graduates will be subject to additional requirements on a state-by-state basis that will include one or more of the following: student teaching or practicum experience, additional coursework, additional testing, or, if the state requires a specific type of degree to seek alternative certification, earning an additional degree. None of the University of Arizona Global Campus's online education programs are accredited by the Council for the Accreditation of Educator Preparation (CAEP), which is a requirement for certification in some states. Other factors, such as a student's criminal history, may prevent an applicant from obtaining licensure or employment in this field of study. All prospective students are advised to visit the Education Resource Organizations Directory (EROD) and to contact the licensing body of the state where they are licensed or intend to obtain licensure to verify that these courses qualify for teacher certification, endorsement, and/or salary benefits in that state prior to enrolling. Prospective students are also advised to regularly review the state's policies and procedures relating to licensure as those policies are subject to change.
**Admission to the University of Arizona Global Campus requires proof of high school or equivalent before a student can matriculation into a degree program.
Certain degree programs may not be available in all states.