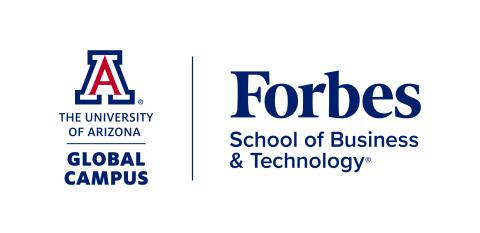 Forbes School of Business & Technology Board of Advisors
Established in 2015, the Board of Advisors provides guidance and support in advancing the vision and mission of the Forbes School of Business and Technology® at the University of Arizona Global Campus. Board members offer a communal perspective on the evolution of the business environment, its impact on students and graduates, and how those changes may affect the school's evolving education initiatives. Members offer their expertise and experience as advocates in advancing the School and its mission. Learn more about each Advisor below.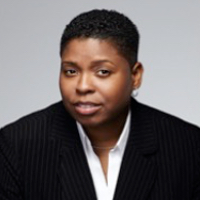 Vernice Armour
Vernice FlyGirl Armour is a former combat pilot, former police officer and world renowned keynote speaker. Vernice has been featured on OPRAH, CNN, MSNBC , FOX and others and has presented to hundreds of organizations including Walmart, Bank of America, Shell, T-Mobile. With her inspirational leadership keynotes and consulting Vernice impacts the culture of an organization through her messages of Get Gutsy, Lead Gutsy, You Have permission to Engage in a NEW Conversation: Race, Rules of Engagement and Reinventing who we are.
A graduate of Middle Tennessee State University, Vernice was America's First African American Female Combat Pilot, holds two honorary doctorates, was a Diversity Liaison Officer to the Pentagon for the Marine Corps and is a member of the COMCAST/NBCUniversal Joint Diversity Council. She has received numerous awards as a pioneering pilot, to include her commanding role in Science, Technology, Engineering and Mathematics (STEM).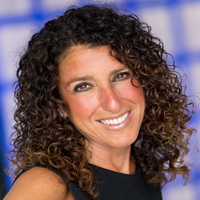 Dr. Tamar Elkeles
Dr. Tamar Elkeles is the Chief Human Resources Officer at XCOM, a rapidly growing wireless technology company propelling the next mobile revolution. Previously, she served as the Chief Learning Officer for Qualcomm where she oversaw the creation and implementation of the learning and development strategy for 31,000 employees worldwide. Dr. Elkeles is an experienced executive, author, and thought leader, with over 25 years of Global Human Resources experience and a Ph.D. in Organizational Psychology.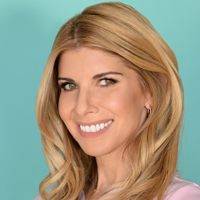 Samantha Ettus
Samantha Ettus is the CEO and Founder of Park Place Payments, a company disrupting the payment processing industry while providing women with a platform through which to control their financial destiny. A work/life expert and entrepreneur, Samantha is the bestselling author of five books including her most recent, The Pie Life: A Guilt-Free Recipe for Success and Satisfaction. Through her inspiring TEDx talks and keynote speeches for companies ranging from Google to Target, Sam has worked with thousands of women at all stages of their careers. She earned her undergraduate and MBA degrees from Harvard.
Sam writes a weekly newsletter and makes frequent national media appearances. She is Co-founder of the Los Angeles Women's Collective, aimed at electing more women to national office.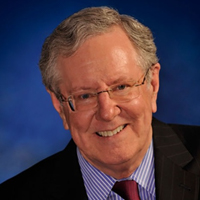 Steve Forbes
Steve Forbes is the Chairman and Editor-in-Chief of Forbes Media. Steve writes editorials for each issue of Forbes magazine under the heading of "Fact and Comment." A widely respected economic prognosticator, he is the only writer to have won the highly prestigious Crystal Owl Award four times. The prize was formerly given by U.S. Steel Corporation to the financial journalist whose economic forecasts for the coming year proved most accurate. In both 1996 and 2000, Steve campaigned vigorously for the Republican nomination for the Presidency. Key to his platform were a flat tax, medical savings accounts, a new Social Security system for working Americans, parental choice of schools for their children, term limits and a strong national defense. Steve continues to energetically promote this agenda.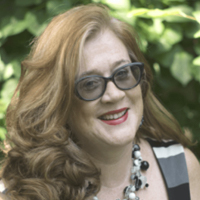 Dr. Cindy Gordon
Dr Cindy Gordon, CEO and founder of SalesChoice, an AI SaaS company for B2B sales, and winner of 2018 Digital Transformation award for AI Disruption. A former Venture capitalist, Accenture Partner, Xerox GM and Citibank VP. Dr. Gordon is the 2017 Sara Kirke EY and CATA CEO innovation winner and the 2017 Startup Canada Entrepreneurship Award at both regional (Ontario) and National level. She has also been recently recognized as one of 30 Most Creative CEO's in North America. Cindy is the Canada national spokesperson for STEM, for women in tech for CATA and also an AI chair for the new AI Directory founded by SalesChoice, CATA and IT World Canada. Cindy is also a Governor General award winner and has published over 14 books. She is currently co-authoring on a new book on AI to be released in 2018.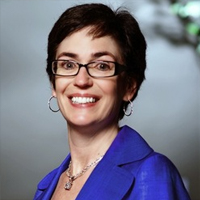 Jayne Johnson
Jayne Johnson is VP, Enterprise Learning & Development at Alkermes, a global biopharmaceutical company, where she is helping shape the company's approach to talent management and development. Previously, Jayne spent 26 years at GE, where she held a series of leadership positions including oversight to GE's leadership development curriculum and customer education at GE Crotonville. She has also worked at Deloitte Consulting, Keurig Green Mountain and Vertex Pharmaceuticals. Outside of work, Jayne volunteers for Women Unlimited, Inc., an organization focused on developing leadership skills for professional women as well as The Girl Scouts of America.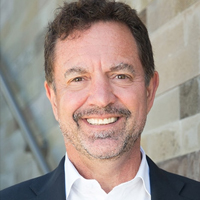 Rich Karlgaard
Rich Karlgaard is the Publisher of Forbes magazine, an American journalist, best-selling author, award-winning entrepreneur, and speaker. In 1992, he started Forbes ASAP along with Steve Forbes and George Gilder. He is a respected forecaster of how events and upcoming trends—tech, financial markets and especially the impact of Washington politics—will affect business and the economy. Rich is also an expert on successful corporate culture and how they can attain a sustainable competitive advantage in a fast-changing world.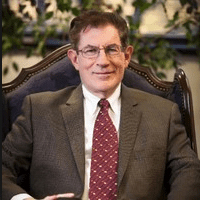 Dr. Steve Kerr
Dr. Steve Kerr is a Senior Advisor to Goldman Sachs, where he has previously served as Managing Director and Chief Learning Officer. Before that, Dr. Kerr was Chief Learning Officer and Vice President of Corporate Leadership Development at General Electric. Dr. Kerr has been a faculty member for the business schools at the Ohio State University, University of Michigan, and University of Southern California. He has authored or co-authored six books and more than 80 journal articles.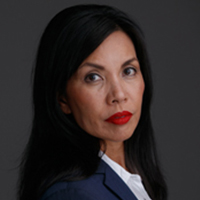 Iris Obille Lafferty, Ed.D.
Dr. Iris Obille Lafferty is Senior Vice Provost of Strategic Initiatives at Southern New Hampshire University. Dr. Lafferty formerly served as Senior Vice Provost, Academic Affairs & ALO at UAGC.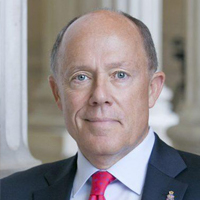 Mark Mills
Mark Mills is a senior fellow at the Manhattan Institute, partner in Cotton Venture Partners, a digital oilfield venture fund, and is a Faculty Fellow at the McCormick School of Engineering and Applied Science at Northwestern University. He writes the Energy Intelligence column for Forbes.com, and co-authored the book, The Bottomless Well, which rose to #1 in Amazon science. Mr. Mills was earlier a technology advisor for Bank of America Securities, a co-author of an energy-tech investment newsletter, served in the White House Science Office under President Reagan, and worked in his early career as a semiconductor development engineer and scientist.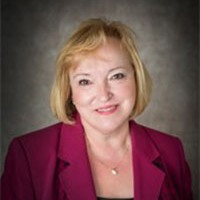 Dr. Laura Palmer-Noone
Dr. Laura Palmer-Noone is the Senior Vice President for Academic Affairs and Chief Academic Officer of the University of Arizona Global Campus. She has previously served as the Chief Academic Officer and President of University of Phoenix, President and CEO of Saras Education, Inc., and President and CEO of Potomac College in Washington D.C. Dr. Palmer-Noone has served as Vice Chair of the U.S. Department of Education's National Advisory Committee on Institutional Quality and Integrity and was a member of the Board of the Lumina Foundation for Education.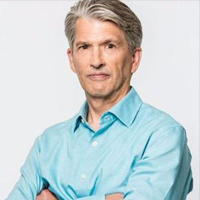 Bruce Rogers
Bruce Rogers is the Founding Managing Director, SITO Institute for Consumer Behavior and Location Sciences. Bruce is a veteran of Forbes Media, having run marketing and founding its Insights research arm and CMO Practice, incorporating editorial, research and events for marketing leaders. He was part of the leadership team that grew Forbes.com into the world's leading business site, and has served as Chief Brand Officer, Chief Insights Officer and Head of the CMO Practice.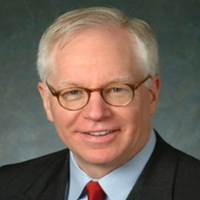 Carl Schramm
Dr. Carl Schramm is University Professor at Syracuse. Before starting his first company in healthcare informatics he taught at Johns Hopkins for 15 years. Subsequently he was CEO of a health insurance company and has founded several companies in risk management. In 2002 he began a decade of leadership of the Kauffman Foundation where he initiated Global Entrepreneurship Week and established the only charter school in the US owned by a grant-making endowment. In 2010 he wrote the seminar article on expeditionary economics. His most recent book, Burn the Business Plan, was published by Simon & Schuster in 2018. He serves as chairman of Lumeon, a global healthcare software company based in London, and is a trustee of the Templeton World Charities Foundation.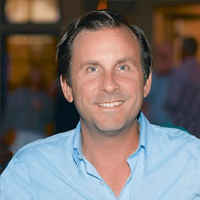 John Tamny
John Tamny frequently writes about the securities markets, along with tax, trade and monetary policy issues that impact those markets for a variety of publications including the Wall Street Journal, Investor's business daily, Financial Times, National Review, and London's Daily Telegraph. His books include Popular Economics: What the Rolling Stones, Downtown Abbey, and LeBron James Can Teach You about Economics; Who Needs the Fed?; Popular Economics; and The End of Laziness. Prior to his present work, Mr. Tamny worked in private wealth management for Credit Suisse and Goldman Sachs.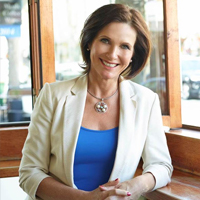 Margie Warrell
Margie Warrell is a Senior Partner, Board, CEO & leadership advisory practice at Korn Ferry.
Dr. Warrell pairs over 25 years international experience with her background in business, psychology, coaching and leadership development to bring globally grounded insights to the complex challenges of individuals, leaders, and organizations today.
Dr. Warrell is trusted by forward leaning enterprises–such as NASA, Salesforce, Dell, Google, UN Foundation, Johnson & Johnson and Amazon–to run transformative programs which foster 'cultures of courage' to embolden leadership, improve decision-making and strengthen outcomes.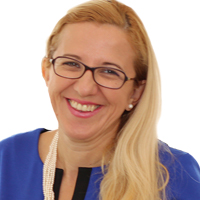 Dr. Maja Zelihic
Dr. Maja Zelihic is the Chair of the Board of Advisors. She is a Dean at the Forbes School of Business and Technology at the University of Arizona Global Campus. She is a Fulbright Specialist, Full Professor, and a GLOBE Researcher. Dr. Zelihic has been published in over 20+ peer-reviewed journals, and her research ventures took her to Haiti, Iceland, England, Cuba, Mexico, Panama, Jordan, Zambia, the Balkan region, and many other parts of the world. Her chapter in the international research handbook published by Francis and Taylor in 2022 provides a comprehensive overview of her international research experiences across the globe. Dr. Zelihic co-authored a book on Perception, released in December 2020, and co-created a perception index, which is an assessment designed to help companies and individuals recognize the variables impacting their perceptions correlating it to motivation effectiveness and successful global leadership. She was named one of the top 200 leaders to follow by PeopleHum in 2021. Dr. Zelihic was named as Global 100 Inspirational Leaders by Global Leaders Today.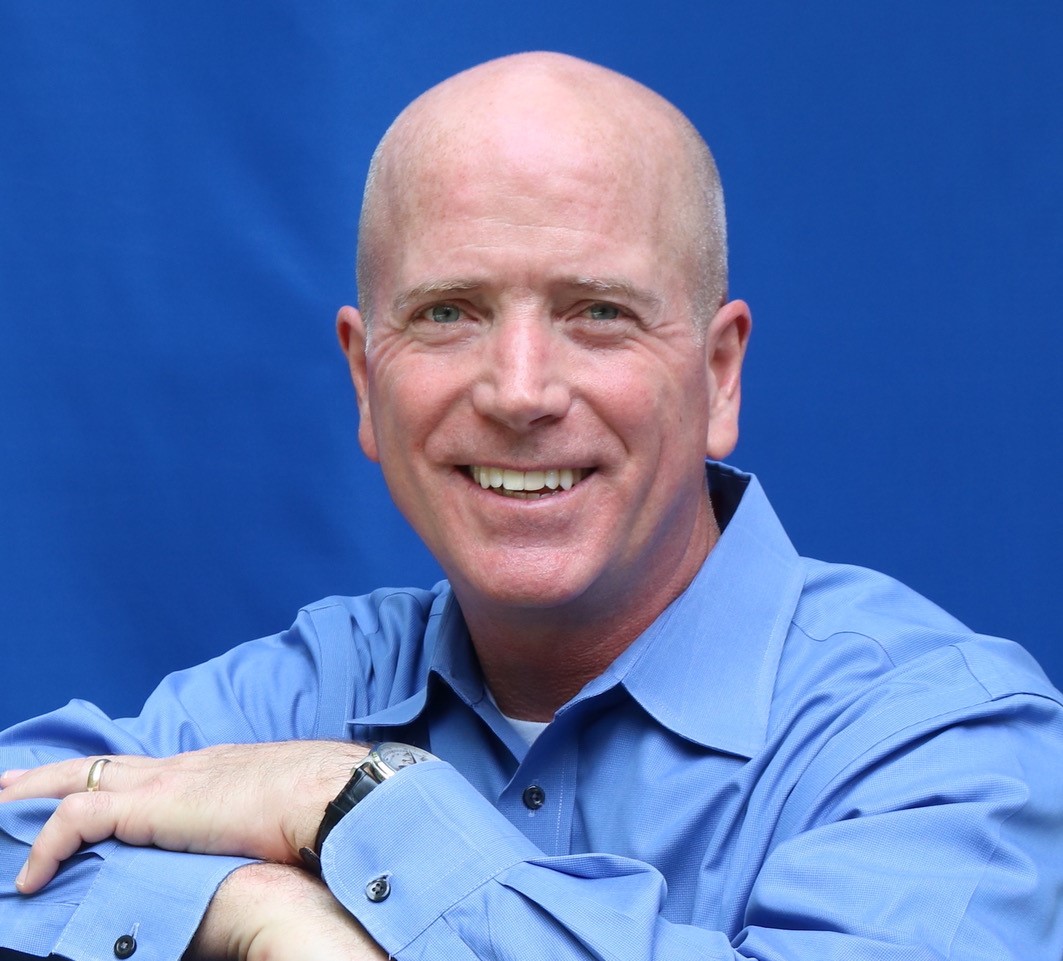 Larry Robertson
Larry Robertson has advised leaders and organizations in growth, strategy, adaptability, and innovation for three decades. He's the founder and President of strategy and innovation advisory firm Lighthouse Consulting, a frequent board member, a current advisory board member for Global Leaders Today Magazine and Sustainable Brands, and sought-after keynote speaker. Larry's the internationally-acclaimed author of 3 award-winning books that to date share 21 distinct honors. A popular columnist for Inc. Magazine, The Creativity Post, SmartBrief, CEOWorld Magazine, and others, in 2021 he was named a Fulbright Scholar, a rarity for non-academic professionals. Larry is a graduate of Stanford University and the Kellogg School of Management, and a former adjunct professor of entrepreneurship for the McDonough School of Business at Georgetown University.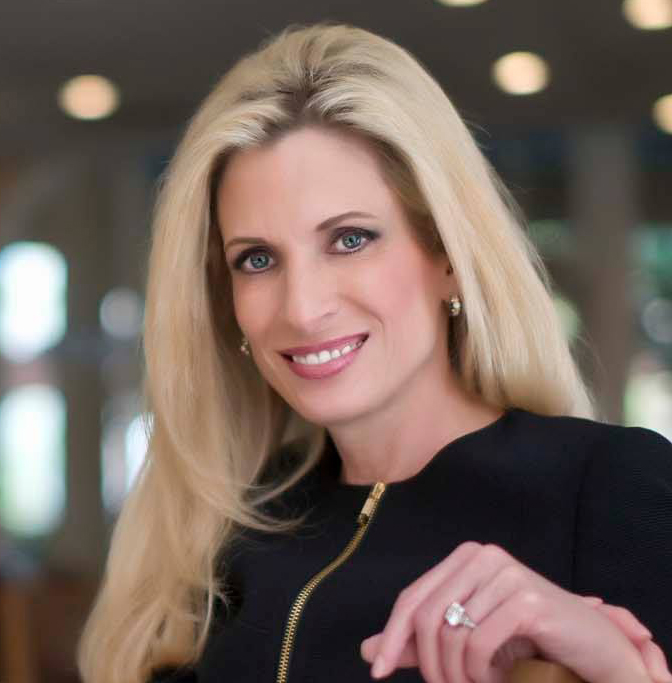 Dr. Diane Hamilton
Dr. Diane Hamilton is the Founder and CEO of Tonerra, which is a consulting and media-based business. She is a nationally syndicated radio host, keynote speaker, and the former MBA Program Chair at the Forbes School of Business. She has authored multiple books which are required in universities around the world, including Cracking the Curiosity Code: The Key to Unlocking Human Potential, and The Power of Perception: Eliminating Boundaries to Create Successful Global Leaders. She is the creator of the Curiosity Code Index® assessment, which is the first and only assessment that determines the factors that inhibit curiosity and the Perception Power Index, which determines the factors that impact the perception process.
Questions? Request More Information