Some students seem to be able to tackle it all. These "super students" are not just successful in school, but they excel at work and in extracurricular activities and still find the time to take care of a family, too. While super students might always seem like they are on top of things, their life is a very delicate balancing act. How do they manage? If you're eager to learn the tricks to achieving super student stats, we've got you covered. As Halloween creeps around the corner, follow these handy tips, tricks (and treats!) to balance work, school, and family — during the busy holiday season — like a rock star. 
What traits define a super student?
A super student is one who embodies all the strengths to succeed both inside and outside of school. A few of the defining characteristics of a super student include:
 
Accountability: If a super student makes an error in judgment or lets a deadline slip, they will take full accountability without passing the buck. They are the first to recognize the fault and will come to the table with numerous ways to "right a wrong" and ensure all parties are accounted for and represented. 
Dependability: From the online classroom to their day-to-day, a super student rarely, if ever, lets others down. Seldom will a prior arrangement be canceled or forgotten if a super student has made a promise to be there. 
Responsibility: Regardless of the situation, a super student won't procrastinate or slack off, whether it's failing to submit an assignment on time, skipping an online class, or being unprepared for a paper. 
Balance: Super students know the value of hard work and perseverance, but they also appreciate and understand the importance of downtime to avoid burnout. They strive to find an ideal work/school/life balance that helps them succeed while encouraging those around them to do the same. 
How to balance work, school, and family life
As a super student, aiming for a sense of harmony across all of your commitments can be crucial when it comes to feeling successful. Not looking after yourself and becoming stressed out can cause you to become ill or simply neglectful of those people or responsibilities that truly matter.
 
The next time you feel a little overwhelmed, remember that you're not in this alone. While friends and family are a great source of support, the University of Arizona Global Campus Student Advocate HELPline is a is a great place to turn when you're feeling the pressure. Student Advocates are trained to help you through various forms of anxiety and other hardships. Consider reaching out if you ever need someone to lend an ear. 
Scheduling work/life/school balance priorities 
If you want to be a super student, you'll need to get organized. While smartphones have paved the way for productivity with a plethora of apps to organize our lives, sometimes you just need to keep it old fashioned with real writing materials. Get started by printing out a blank monthly or weekly calendar and section each day into times—from the morning, afternoon, and evening, to hourly increments if you need it. Putting pen to paper can actually help you improve memory and retain knowledge.  
 
It may also be useful to keep a bullet journal, which you can use to plan out your life's many priorities. Make a list of every commitment and responsibility, as well as any upcoming deadlines and the amount of time you need to give to each. 
Writing lists can always be supplemented by the use of an app, which may be beneficial for overseeing multiple schedules. If you have a family, a free app like Cozi, for example, can help you manage your commitments so you can break tasks up into time chunks and see your agenda at a glance. 
Making time for the holidays 
With Halloween right around the corner, now is the perfect opportunity to schedule some time to take a break from your studies and add some fun to the balance. If a massive Halloween blowout isn't an option, there are other less extravagant ways to get into the festive spirit. Check out these Halloween celebration ideas for inspiration.
1. A Room with a Boo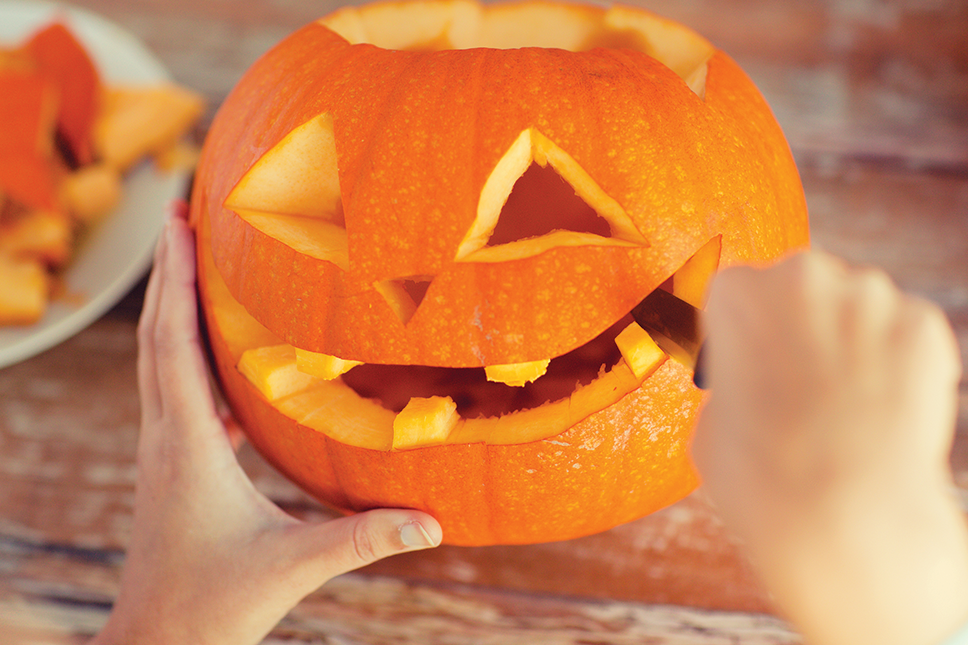 Spend a quiet night in with the family watching scary movies, carving jack-o-lanterns, and eating Halloween treats.
2. Spirits n' Boos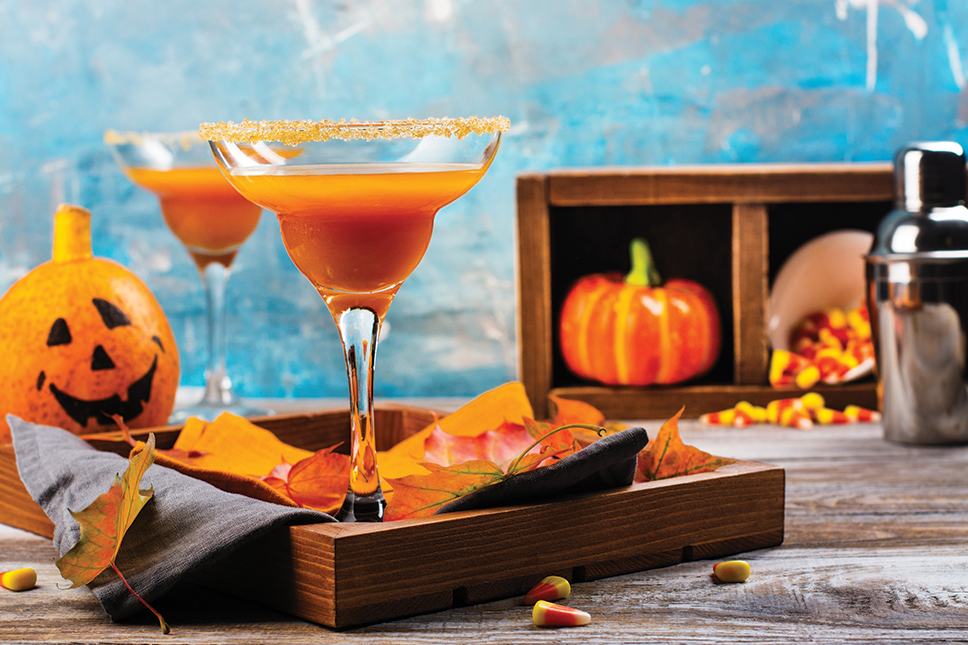 Schedule a sleepover for the kids at grandma's, invite some of your closest friends over, dress in costume, whip up a batch of Halloween-themed cocktails, prepare some Draculicious appetizers, and have a small adult party. 
3. Witch Arts & Crafts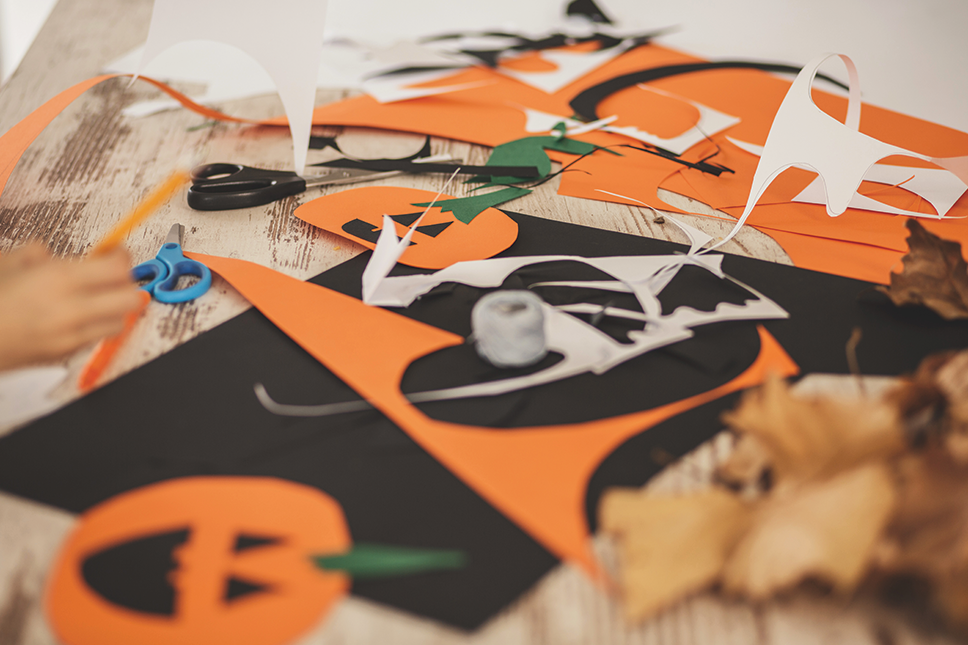 Round up the family friends, throw on "Monster Mash" for some spooky tunes, and have a DIY night creating Halloween decorations, or even homemade costumes for your little ones.
4. A Night(mare) to Remember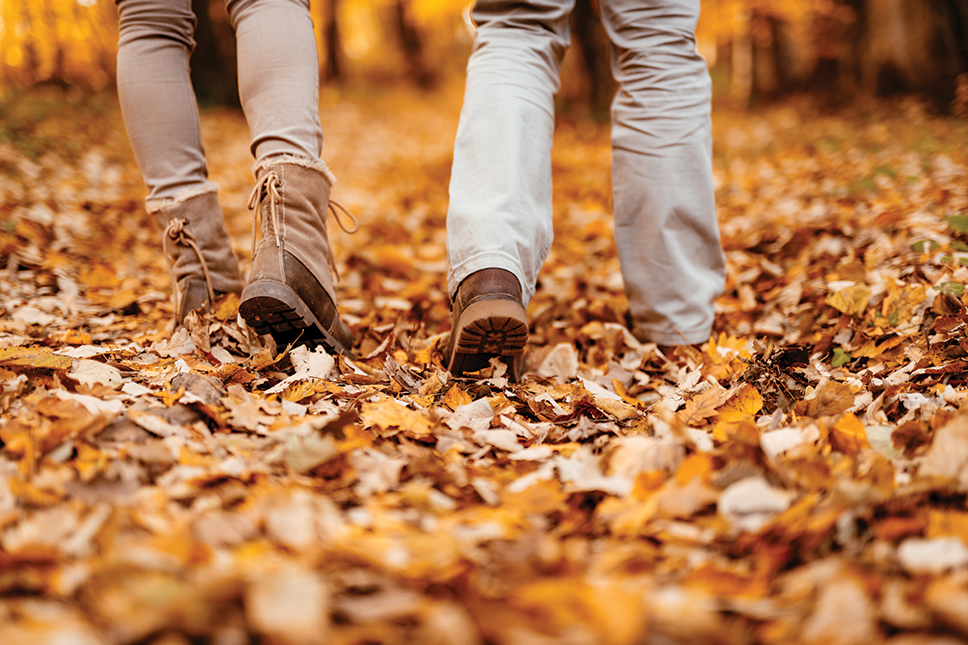 Enjoy a crisp fall walk before dark on Halloween night, then spend the evening telling ghost stories and handing out candy to trick or treaters.
The holidays don't need to be stressful. A night of Halloween spooks and specters can be just what the doctor ordered. Take a step back from your busy schedule to enjoy the season with relatively little planning. Aside from the benefits of de-stressing, you'll be spending quality time with your loved ones, too. Just remember to track your plans on your to-do list.
Expert tips for balancing work, school, and life 
If you're ready to begin actively working toward achieving that perfect balance, here are some tips from the pros.
Record where your time goes – Tony Robbins
It's easy to procrastinate, but if you don't have ample time to study for your courses, or you're late more often than you'd like, it's important to understand why. Author and life coach Tony Robbins recommends keeping a time-suck journal to keep track of what you do to waste time and how much time you actually lose. 
"You may think a minute or two on social media or surfing the internet is an insignificant amount of time to waste, but these minutes add up," he says. 
Identifying these areas will help you avoid them so you can utilize your time more efficiently.
Keep your home and work separate – Oprah
The queen of life advice, Oprah Winfrey, recommends trying to keep all separate parts of your life just that—separate. Have clearly designated times to honor friend and family commitments and to work on your studies, and ask your employer if you can commit to set hours each week. Once you start mixing the stresses and strains from your different worlds, you'll invite chaos, she advises. 
"Having clear boundaries will help you work enthusiastically, then truly rest," Oprah explains.
Cultivate a comfortable surrounding – Simon Sinek
The trick to balancing school and work is to be as productive as possible in both. But to be your most productive, you need to cultivate a creative and productive environment. 
"We won't have work-life balance until we feel safe in the place that we live and safe in the place that we work," says Simon Sinek. Implementing little changes like ensuring you have all the study tools you need on hand before working, or switching off your devices when with family, will help.
Are you ready to find your balance?
From practicing how to balance work and school while studying for your MBA and juggling school as a parent, to being a full-time super student, striking that ideal harmony is key to your overall success. At UArizona Global Campus, you'll get the support and flexibility to obtain your degree while balancing the other things in life that matter. For all online degrees, you can take one course at a time, access materials on the go and from any device, and benefit from 24/7 tech support and student resources. 
Want to learn more about UAGC's degree programs, or have questions about getting started? Contact an enrollment services advisor today.

-- 
Written by University Staff