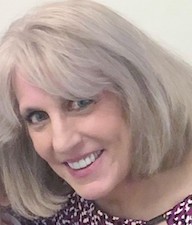 Sheila Schmitz
Faculty
College
Forbes School of Business and Technology®
Biography
Dr. Sheila Schmitz has been a faculty member with Ashford University, now the University of Arizona Global Campus since 2007. She is a core faculty member for the doctoral program in organizational development and leadership within the Forbes School of Business and Technology® and teaches courses in leadership and management. She also facilitates In-Residence. Dr. Schmitz formerly served as a lead faculty member in the bachelor's and master's of human services programs.
Dr. Schmitz began her career working for an organization where she taught life skills to developmentally-delayed adults in a community living facility. She left this organization to spend seven years as a houseparent and supervisor of a group home for teen aged girls and eventually became vice president of programs overseeing the organization's child welfare programs. After 13 years of service, she was recruited away to become the Chief Executive Officer for a multi-service organization in a suburb of Chicago working there until 2012 when she retired to spend more time teaching.
Dr. Schmitz has taught at all levels of higher education, written curriculum, and served on many dissertation committees. Dr. Schmitz has presented at several workshops that include topics related to women in leadership, distance education, and student retention.
In addition to her full-time work with UAGC, she owns several small businesses with her husband and does work, pro-bono, with several nonprofit organizations consulting with them on issues related to board role and development, organizational leadership, growth and development, and fundraising.
During her career, she was named among the top 500 faculty for a large university and awarded recognition for "Raising the Bar" in academics. She has been recognized as the donor of the year for two nonprofits and was awarded recognition for innovative services several times during her nonprofit career.
Dr. Schmitz has a master's degree in social work from the University of Illinois - Chicago and PhD in business from Northcentral University.
Questions? Talk with an Advisor