Master of
Human Resource Management
Master of Human Resource Management
Questions? Request Information
Masters in Human Resources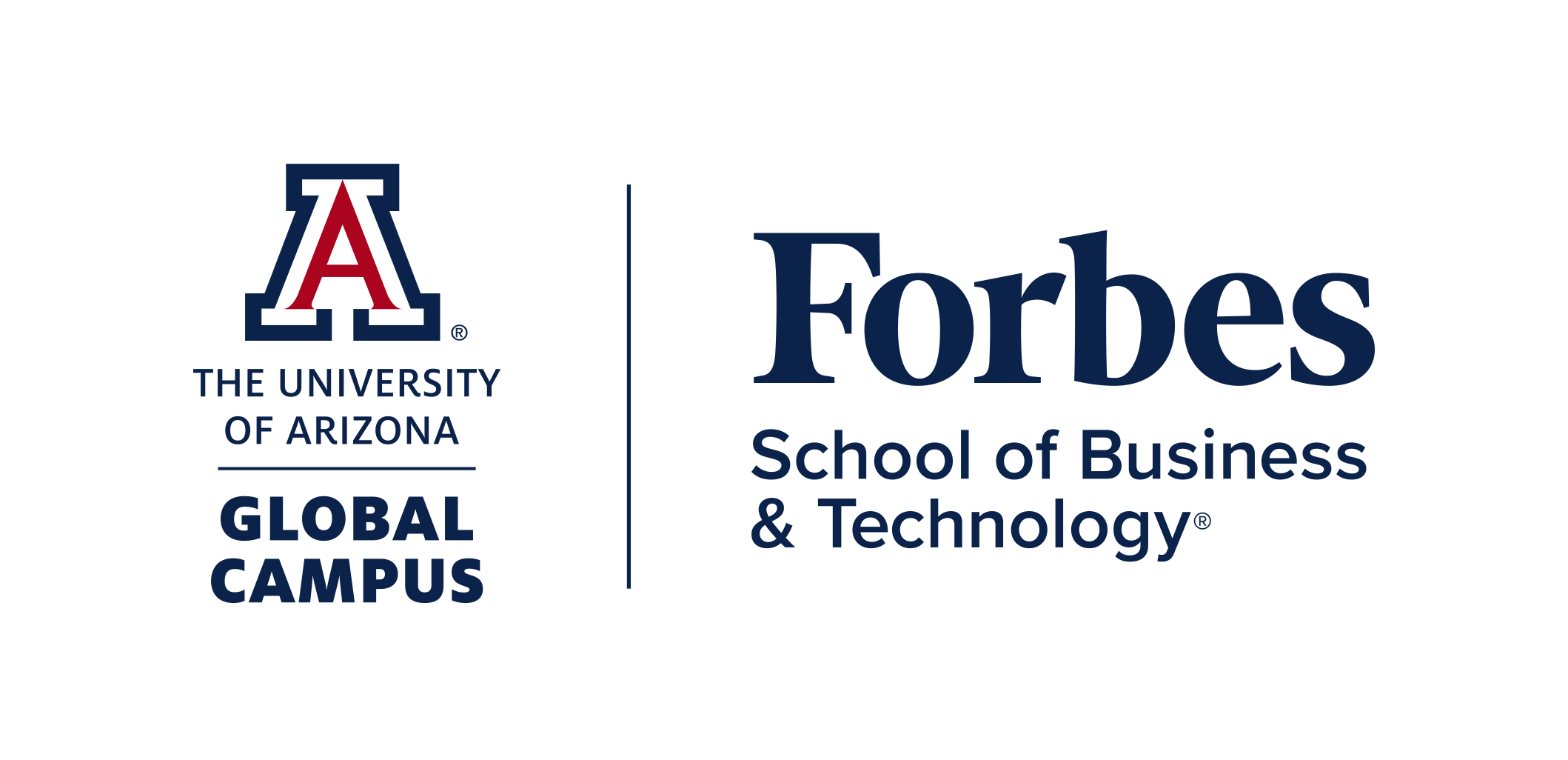 Set the standard for excellence in human resources with your online Master of Human Resource Management degree from The University of Arizona Global Campus. This online program will equip you with the problem-solving, data-driven decision-making, and strategic management skills to keep professional organizations competitive in a global marketplace. Your courses will prepare you to address the social, ethical, legal, and economic issues facing virtual, domestic, and internationally focused organizations. This master's in human resource management will help you develop the strategic leadership skills to become a valuable asset to employers. Scholarships are also available.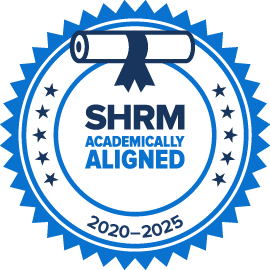 Many traditional campus-based MHRM programs require you to first successfully pass the GRE (Graduate Record Examination) before being admitted. Typical test preparation is rigorous, expensive, and time-consuming. The master of human resource management from Global Campus is an online program that does not require you to take the GRE exam for admission purposes, giving you a more affordable and flexible online MHRM option. The Society for Human Resource Management (SHRM) has acknowledged that Global Campus' Masters in Human Resource Management (MHRM) in the Forbes School of Business and Technology® fully aligns with SHRM's HR Curriculum Guidebook and Templates, which define the human resources (HR) content areas and competencies that should be studied by HR students at the graduate level. Students enrolled in good academic standing, are eligible to apply for the SHRM Certified Professional (SHRM-CP) examination in their final year of study.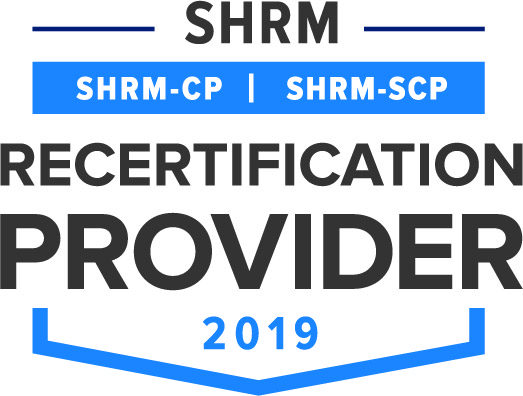 This program is also recognized as a SHRM Recertification Provider. With this designation, specific courses are eligible for SHRM Professional Development Credits (PDCs) which support the recertification efforts of the professionals who have obtained the SHRM-CP® or SHRM-SCP® Certifications.
All students are welcome to join the UAGC / Forbes School of Business and Technology® Society for Human Resource Management (SHRM) Chapter. Statistics show that networking is the highest rated activity in career advancement. The AU FSBT SHRM Chapter is an affiliate of the Society of Human Resource Management (SHRM), and offers free membership to students as well as the opportunity to gain valuable experience as a volunteer chapter leader.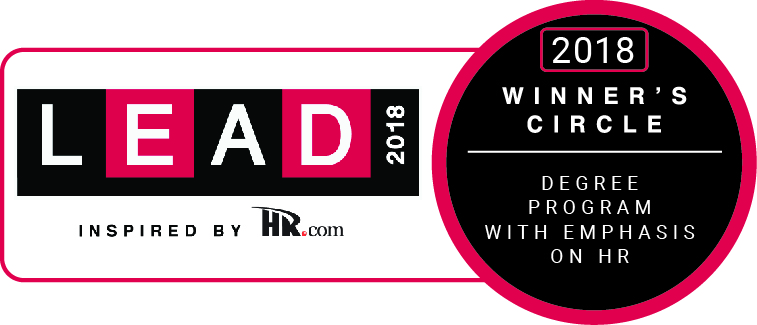 HR.com, an online resource promoting education, career development, and compliance in the HR field, awarded this program with a Leadership Excellence and Development (LEAD) Award for 2018. The program was cited as one of the top 15 degree programs with an emphasis on Human Resources.
The Master of Human Resource Management offers a robust, HR-specific curriculum that will develop the competencies needed to add value to organizations as an effective HR strategist. The courses in this human resource master's degree program focus on critical content areas, including change management, employee and labor relations, legal and ethical issues, compensation and benefits, training and development, workforce planning and talent management, organizational development, HR information systems, and globalization. Coursework was designed to align with the standards set forth by the Society for Human Resource Management (SHRM). Upon successful completion of your master's in human resource management, you will be able to:
Evaluate organizational needs as a strategic business partner in the core areas of Human Resource Management
Assess change management initiatives to fulfill strategic organizational objectives
Analyze internal and external business environments and management strategies of virtual, domestic, and internationally focused organizations
Assess issues of diversity as they affect the human resource function
Construct strategies for planning, recruiting, selecting, training, and retaining employees to ensure human resources supports organizational goals
Evaluate regulatory, legal, and ethical issues when developing and administering policies and procedures in the workplace
Your Courses
in Human Resource Management
The Master of Human Resource Management degree will prepare you to take on real human resource management tasks. Courses will cover the basics of a traditional, transactional HR role, as well as the financial, leadership, strategic, and change management aspects of HR management. Master's in human resource management graduates will learn the skills to understand how HR impacts organizations analytically and ethically, allowing you to create organizational success through data-driven decisions that are ethical at their core.
Major Course Requirements (39 credits, all courses are 3 credits.)
Careers
in Human Resource Management
Human resource professionals are needed in nearly every industry. They provide tactical and strategic leadership to attract, manage, develop, and reward top talent. Take a look at your potential human resource management career options below.
Career in Human Resource Management
Beginning or Continuing
Whether you have current HR experience or are new to the field, pursuing your master's degree in human resource management can give you the necessary skills and knowledge to take your career to the next level. A master of human resources can be excellent preparation for many different professional organizations, as businesses need someone with the skills to manage and direct others to help create organizational success and promote better working environments. If you are mid-career or have recently completed your bachelor's degree, consider pursuing your master's in human resource management online from UAGC, in order to take the next steps in your career.