Questions? Request Information
SHRM Academically Aligned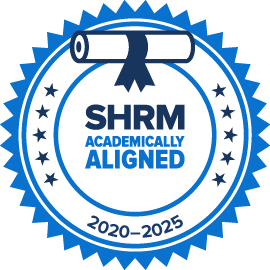 This IACBE-accredited degree demonstrates your knowledge and understanding of the human resources function within modern, complex organizations. The Society for Human Resource Management (SHRM) has acknowledged that the University of Arizona Global Campus Masters in Human Resources Management (MHRM) in the Forbes School of Business and Technology® fully aligns with SHRM's HR Curriculum Guidebook and Templates, which define the HR content areas and competencies that should be studied by HR students at the graduate level. Students enrolled in good academic standing are eligible to apply for the SHRM Certified Professional (SHRM-CP®) examination in their final year of study.
SHRM Recertification Provider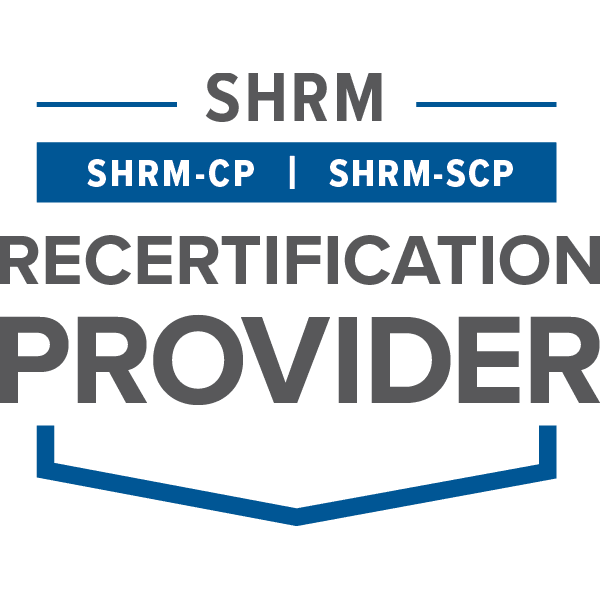 UAGC is recognized by SHRM to offer Professional Development Credits (PDCs) for SHRM-CP® or SHRM-SCP®.
All students are welcome to join the UAGC Forbes School of Business and Technology® Society for Human Resource Management (SHRM) Chapter. Statistics show that networking is the highest-rated activity in career advancement. The UAGC Forbes School of Business and Technology® SHRM Chapter is an affiliate of the Society of Human Resource Management (SHRM) and offers free membership to students as well as the opportunity to gain valuable experience as a volunteer chapter leader.
ATD Recertification Provider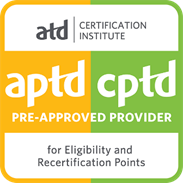 The University of Arizona Global Campus has been pre-approved by the ATD Certification Institute to offer educational programs that can be used towards initial eligibility and recertification of the Certified Professional in Talent Development (CPTD) and Associate Professional in Talent Development (APTD) credentials.
Leadership Excellence and Development Award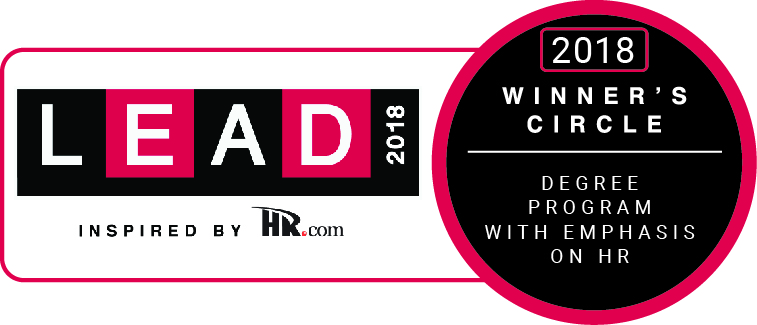 HR.com, an online resource promoting education, career development, and compliance in the HR field, awarded this program with a Leadership Excellence and Development (LEAD) Award for 2018. The program was cited as one of the top 15 degree programs with an emphasis on human resources.
Take the Next Step
Learn more about how to get started in your degree program.
Degree Completion Journey
Courses in this degree program will cover the basics of a traditional, transactional HR role, as well as the financial, leadership, strategic, and change management aspects of HR management. Master's in human resource management graduates will learn the skills to understand how HR impacts organizations analytically and ethically, allowing you to create organizational success through data-driven decisions that are ethical at their core.
Year 1
This course is designed to introduce the student to Graduate Business programs, with emphases upon conceptualizing communication and communication processes in the context of organizations, management and career. Emphasis will be on technology, theories and models, qualitative communication research and presentations.

This course is a study on managing people in the workplace, focusing on the important policies and processes associated with recruiting, hiring, training and evaluating personnel in order to achieve strategic organizational goals.

This course analyzes organizational, professional and personal ethics and creates a framework for exploring the social responsibilities of managers and organizational leaders. Various methodologies will be used to explore ways to encourage ethical development and moral behavior within organizational culture and to resolve business ethical issues and dilemmas.

This course offers a comprehensive review of labor relations and employment law as well as legal issues surrounding today's employment market. The course is designed to evaluate, analyze and apply laws and legislation designed to protect employees and laborers and their implementation by government entities. Students will examine antidiscrimination, occupational safety and health, unemployment, privacy, wages and other federal employment and labor laws. Students will become familiar with leading labor and employment regulations and practice in order to apply them to the workplace.

This course examines the process of designing jobs based on market analysis and organizational strategy. Students will explore how job analysis and job design contributes to performance measurement, selection and other core Human Resources functions.

This course provides a study of the theory, principles, and legal requirements for effective workplace planning, recruitment, selection, and retention. Students will explore methods for forecasting staffing needs, and attracting and retaining talent. Students will examine the usefulness of various methods and metrics used in job analysis, testing and measurement, and internal and external market analysis. This course explores practical situations regarding areas of employee performance, discipline and termination.

This course is a study on the role of measurements and metrics in making informed decisions and aligning HRM strategies with business objectives. Students will examine Human Resource Management Systems (HRMS), performance management, and HRM Analytics. Students will learn how to. Students will also learn how to bridge the gap between organizational strategy, individuals, and departments.

This course provides students with an understanding of the importance of diversity within the modern workforce and strategies to manage diversity. Students will explore the multifaceted nature of diversity and the relationships between diversity, Equal Employment Opportunity and affirmative action. Students will be able to understand the mechanics of oppression and power while learning the greater advantages of hedging diversity for higher organizational performance and managing the emerging issues in diversity.
Year 2
This course blends theories of leadership with concepts and models of organizational change. The change process consists of a series of steps that focuses on vision, implementation, change agents, and other internal and external components. The course provides insight into types of changes that impact organizations and possible strategies to effectively address those changes.

This course provides in-depth knowledge of training and performance development concepts essential for line managers or human resource specialists. Beginning with fundamental principles of performance, the course focus is on identifying critical factors in workplace performance and in determining how to analyze the causes of performance problems. Additionally, this course distinguishes between training and development and addresses their complementary functions in the modern organization.

This course provides in-depth knowledge into compensation theories, policies, systems, and practices, with particular emphasis toward designing effective compensation programs.

This course is designed to broaden the perspective and understanding of organizational development as a process for cultural and organizational change. Students will analyze and evaluate the functions of organizational development as a means to create a structured change process facilitated by a skilled Organizational Development Consultant. In addition, students will examine methods of evaluation to determine the sustainability of the change initiative. As the course closes, students will examine the future need and role of the Organizational Consultant and as a change agent.

This course provides a culmination of how to manage human resources effectively in the dynamic legal, social, and economic environment currently impacting organizations. The course examines human resource management in the current business environment and develops alignment with vision, strategy, organizational values, and HR functions. Emphasis is placed on integrating human resource management with the overall business strategy.
To be awarded the Master of Human Resource Management degree, all students must maintain a minimum 3.0 GPA and complete 13 courses for a total of 39 credits. Satisfactory completion of a comprehensive final examination and a capstone project is required for graduation.
Special Terms and Conditions
Successful completion of this program by itself does not provide SHRM HR certification or the SHRM Assurance of Learning® Assessment Certificate of Learning. Students seeking SHRM HR Certification, or other such industry related certifications, are encouraged to carefully research requirements prior to enrollment. The University of Arizona Global Campus does not guarantee that any professional organization or certifying entity will accept a graduate's application to sit for any exam for the purposes of professional certification.
Certain degree programs may not be available in all states.
While UAGC does not collect applicant criminal background, certain criminal histories may prevent students from obtaining licensure, certification or employment in their chosen field of study.
Quality Matters Certification
The Online Teaching Support Certification recognizes programs that require all online faculty to undergo training in best practices for online course delivery, provide faculty with ongoing pedagogical support, encourage faculty professional development to increase their knowledge and skill in online teaching, emphasize instructor availability and feedback to learners, and collect and use feedback from learners to improve online teaching. Learn More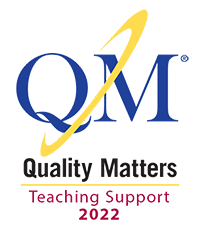 The Online Learner Support Certification recognizes programs that provide all the critical student and academic services needed for learner success and use learner feedback to continuously improve those services.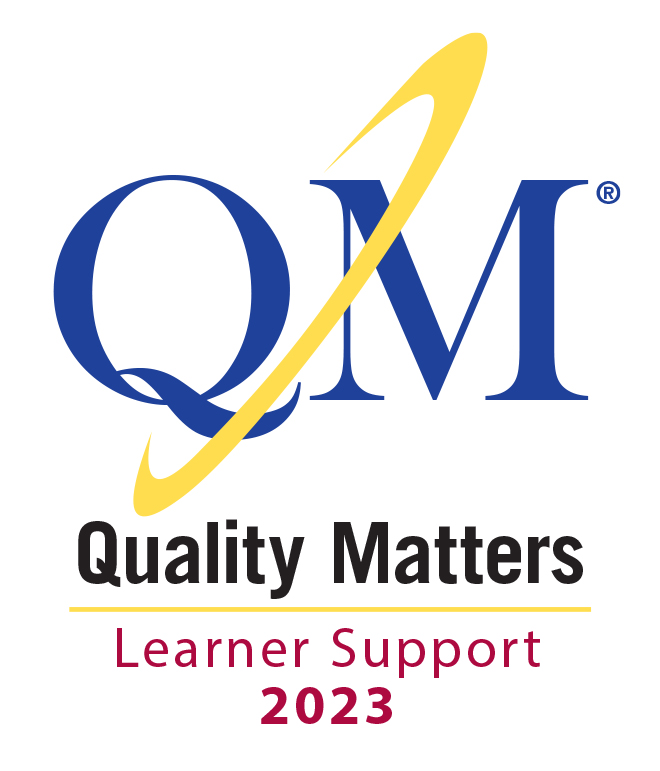 Careers in Human Resource Management
Human resources management is a growing field. Business leaders increasingly see experts in human resources with college degrees as their partners in building their organizations. If you graduate with your Master of Human Resource Management degree, you may choose to pursue a career in any of the following areas:
Compensation and Benefits Managers
Human Resource Managers
Employee Benefits Director
Payroll Manager
Human Resources Director
Employee Relations Manager
Training and Development Manager
Training and Development Specialist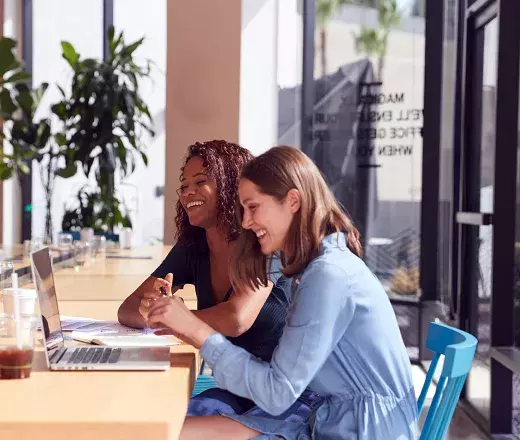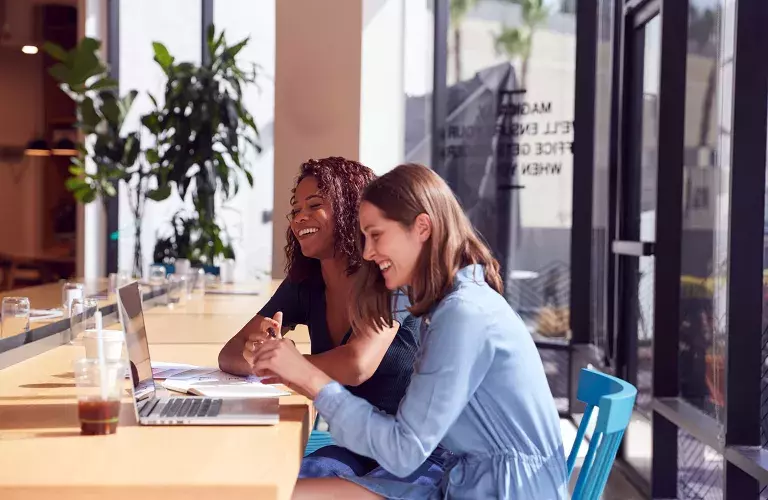 Other Degrees That May Interest You
Check out other degree programs that suit a variety of interests and may enhance a wide scope of career opportunities at UAGC. Discover similar programs to find the right path for you.
Student Experience
In Their Own Words
Our students are tenacious and inspiring.