Education at Work
The University of Arizona Global Campus
Tuition Savings Options For ISTS Employees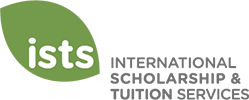 Employees take advantage of this partnership with the University of Arizona Global Campus to earn a college degree online while working full-time. You'll get the education you've always wanted while becoming one of your company's best and brightest. Call 855.805.6911
The University of Arizona Global Campus 100% online platform offers the flexibility you need as a busy adult to fit college into your life. Choose from a variety of quality, career-relevant degree programs taught by seasoned faculty with real-world expertise and delivered in an intimate learning environment.
At UAGC you will be able to rely on a full suite of virtual support resources available 24/7, as well as a best-in-class team of advisors to assist you from the day you fill out your application through your graduation and beyond with lifetime access to Career Services. Take advantage of your tuition benefits and experience the ways a UAGC degree can work for you.
Request Information About Our Degrees
Full Tuition Grant Details
Find out if you are eligible to get your tuition, materials, and fees covered through the University of Arizona Global Campus University Full Tuition Grant. When used in conjunction with your company's Tuition Assistance Program, the grant covers the remaining required educational costs, including:
Tuition
Course materials
Technology fees
Prior Learning Assessment fees
Graduation fee
Full Tuition Grant is not available for doctoral degree programs.
Tuition Benefit Details
Eligible employees who successfully apply to and attend the University of Arizona Global Campus will receive:
20% Tuition Savings
Take advantage of reduced tuition to earn your degree.
Technology Fee Waiver
This per course charge will be waived, allowing you free access to all of the University of Arizona Global Campus systems such as the Student Portal and online classroom throughout your program at the University of Arizona Global Campus.
Free Required Course Materials for All Mandatory Courses
Your digital course materials, including your textbooks, will be completely covered through your company's partnership with the University of Arizona Global Campus.
Family Benefits
Immediate family members of eligible employees can take advantage of the benefits listed above.
Degrees in Demand
Choose from online college degrees in some of today's in-demand fields.