2019-2020 HRM Advisory Committee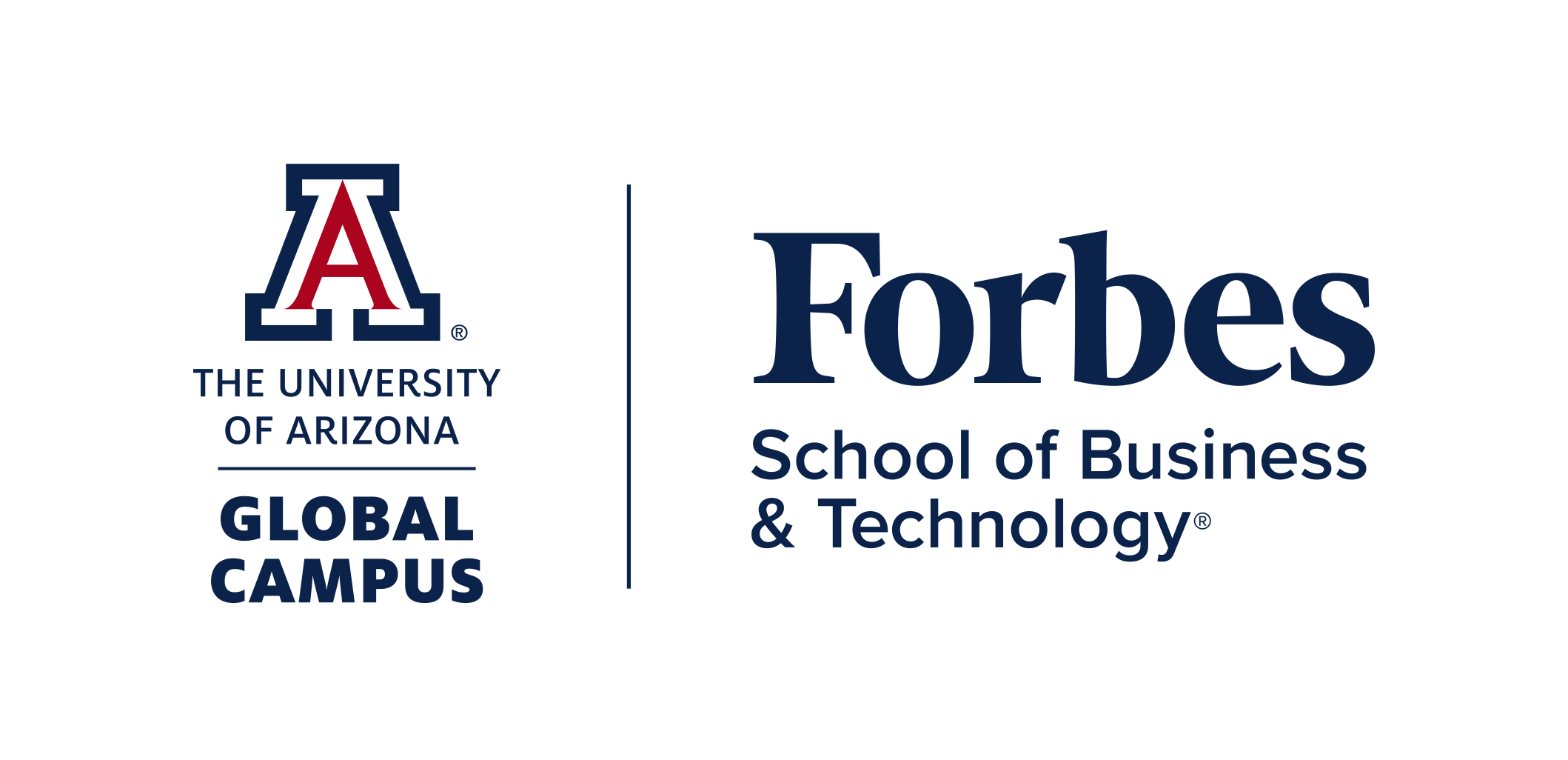 Established in 2016, the Forbes School of Business & Technology HRM Advisory Committee provides support and counsel to the academic leadership of the Bachelor of Arts in Human Resources Management and the Master of Human Resource Management degree programs within the Forbes School of Business & Technology at The University of Arizona Global Campus. Members offer their expertise and experience serving as advocates for the HRM programs. Learn more about each of the 2018-2019 Advisors below.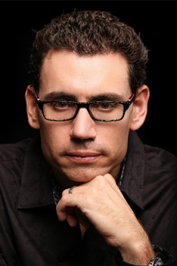 Louis Efron
Global thought leader, author, speaker, and Forbes Contributor
Louis Efron is a globally recognized thought leader, speaker, writer and Human Resources executive. He is the author of How to Find a Job, Career and Life You Loveand Purpose Meets Execution: How Winning Organizations Accelerate Engagement and Drive Profits and two upcoming books, Behind the Ink: Lessons from the Transformation of an Industry and the children's book, What Kind of Bee can I be? He is a contributing writer for Forbes and Huffington Post and the founder of The Voice of Purpose and the charity World Child Cancer USA. His career credits include Head of Global Employee Engagement for Tesla Motors, International VP of HR for JDA Software, VP of HR for the Fortune 300 medical device company, Stryker, Broadway theatre and he currently serves as the VP of Teammate Experience for DaVita, a Fortune 200 patient care organization. He has lived and worked throughout the US, Europe, Africa, and Asia. He studied Labor Relations at Cornell University, New York State School of Industrial and Labor Relations, and Advanced Leadership at Harvard Business School. He holds a BA from California State University, Fullerton, as well as a BS and JD from Saratoga University School of Law.
Joey Price
CEO, HR Consultant, Leadership Coach, Speaker
Joey Price is an award-winning human resources executive, business coach, thought leader, and professor. He is the founder of Jumpstart:HR, LLC, an HR consulting practice specifically for small businesses and startups, and host of Business, Life, and Coffee, a weekly personal and professional development podcast. As the CEO of Jumpstart:HR, LLC, Joey innovates by creating HR solutions for small business owners and start-up founders who want to build better, more competitive businesses. As a podcaster on the Business, Life, and Coffee show, Joey shares carefully curated conversations on personal finance, psychology, professional development, and business for emerging professionals and business owners alike. BLC is a podcast focused on enhancing the quality of your business and life through relevant content that endures over time. Joey is a recent HR Executive Magazine Top 100 HR Tech Influencer, SHRM Top 30 Under 30 award winner, one of Forbes Magazine's Kevin Kruse's Top 100 Employee Engagement Experts in the World, and frequently cited HR and Startup Thought Leader in publications such as Forbes, HR Magazine, Inc., Businessweek, AMEX Open Forum, Money Magazine, and more.
Judith Hale
Principal, CEO, Center for International Credentials, LLC
Judith Hale, Ph.D., CPT, CACP, and CIDD, is one of the more prolific writers and well-known consultants in the field of credentialing. She is the author of the award-winning Performance-Based Certification, 2nd ED and the popular Performance Consultant's Fieldbook 2nd ED. She is an expert in developing performance-based certifications some of which are used in over 90 countries. She is known for creating innovative measurement protocols based on universal standards that transcend borders and comply with Plain Language and Global English Standards. Judy has worked in the public and private sectors across all industries for more than 25 years specializing in certification, micro-credentials, and evaluation. Judy was awarded a B.A. from Ohio State University, a M.A. from Miami University, and a Ph.D. from Purdue University. She earned the designation Certified Performance Technologist (CPT) based on her work in designing global certifications. She earned the Instructional Design Certifications (ID) for Instructor-Led and Synchronous Training, and Performance-Based Job Aids.
Gerri Wilson
Associate Faculty
Gerri Wilson is an Associate Faculty at The University of Arizona Global Campus in the BAHRM degree program. The former Chief of Staff at Perkins Management Services Company, her experience spans over 20 years in multiple disciplines that include Public Relations, Human Resources, Corporate Administration, and Entrepreneurship. Gerri is also co-owner of Wilson & Wilson Catering in Columbia, SC. As a founding officer of tThe University of Arizona Global Campus Forbes School of Business & Technology Society for Human Resource Management (SHRM) Chapter, Gerri continues to support the student-led organization as an Ashford* alumna. Gerri is a member of the board of directors for the Brewerville Civic Association, Inc. As a dedicated philanthropist, Gerri assists the Muscular Dystrophy Association of Charlotte in its fund-raising activities and is a strong supporter of the Juvenile Diabetes Research Foundation (JDRF) and the Red Cross. Gerri holds a Master of Arts degree in Organizational Management with a specialization in Leadership and a Bachelor of Arts degree in Public Relations and Marketing from Ashford University. She is currently pursuing her PhD at the University of the Rockies in the Organizational Development and Leadership program with a specialization in Organizational Diversity.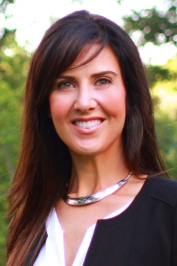 Dr. Katie Thiry, SHRM-SCP
Program Chair, BA/MHRM
Dr. Katie Thiry is the Program Chair for the Master of Human Resource Management (MHRM) and the Bachelor of Arts in Human Resources Management (BAHRM) degree program in the Forbes School of Business & Technology at Ashford University. She is also the founder and Faculty Advisor for The University of Arizona Global Campus Forbes School of Business & Technology SHRM Chapter, a virtual student Chapter of the Society for Human Resource Management (SHRM). Dr. Thiry is a recognized expert and leader in the HR field having earned the SHRM Senior Certified Professional (SHRM-SCP) credential, Certified Professional in Learning & Performance (CPLP) from the Association for Talent Development (ATD), Project Management Professional (PMP) by the Performance Management Institute (PMI), and is a Certified Performance Technologist (CPT) through the International Society for Performance Improvement (ISPI). She holds a PhD with an emphasis in Training and Performance Improvement from Capella University, a Master of Arts in Organizational Leadership from St. Catherine University, and a Bachelor of Arts in Communication from the University of Wisconsin-Oshkosh. She has over 19 years of experience in Human Resources and Training and Development, where she has held titles such as Manager of Human Capital Development, Training and Performance Improvement Consultant, and Senior Training Specialist. In these roles, she partnered with organizations to implement successful training initiatives to increase the effectiveness and performance of their teams, reviewed and evaluated courses and resources to address identified needs for the organization, and designed, developed, and delivered custom training.
Rebecca Davis
Career Services & Alumni Relations Manager
As a career services and alumni relations manager, Rebecca Davis provides advice, guidance, and resources to assist students and alumni of The University of Arizona Global Campus with career exploration, goal setting, and job search processes. She has served college students over the last 10 years in several capacities in enrollment, advisement, and as adjunct faculty. Prior to The University of Arizona Global Campus, Rebecca worked in recruiting, staffing, and talent acquisition. However, she found her passion helping students achieve their goals in higher education. Rebecca graduated with her BA in Business Administration from Harding University in Searcy, AR, and a Master of Arts in Organizational Management with a specialization in Human Resource Management from Ashford University. In her spare time, Rebecca enjoys her book club and exploring her new hometown of Phoenix with her family.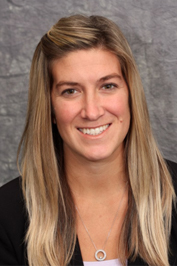 Leah Westerman, JD
Core Faculty, BA/MHRM
Leah Westerman is an Assistant Professor for the Master of Human Resource Management (MHRM) and Bachelor of Arts in Human Resources Management (BAHRM) degree program in the Forbes School of Business & Technology at The University of Arizona Global Campus. She holds a Juris Doctor from the Dickenson School of Law at Pennsylvania State University and a Bachelor of Science in Business Administration with a concentration in Economics and International Business from Drexel University. She has been licensed to practice law since 2004. Prior to joining The University of Arizona Global Campus, Westerman was defending clients against medical malpractice lawsuits, and practiced civil litigation, employment and business law. For over six years she has taught Undergraduate and Graduates courses.
Past Members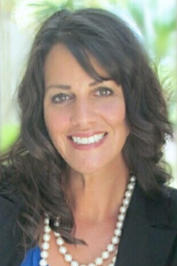 Katie Howard, PHR
Senior Director of Human Resources for Camden County Board of Commissioners
Katie Howard is a Senior Director of Human Resources who partners with Government Officials and Community Leader to provide advisement on all facets of HR including: Talent Management; Total Rewards; Performance Management and Compliance; Risk, Safety and Workers Compensation. Throughout her 15 years of professional experience she has functioned in multiple leadership and consultative roles in a variety of employment sectors. Her advisory role has provided guidance for over 100 businesses and 4000+ staff members. Katie feels the knowledge, expertise and education are important to the field of HR, but relationship and trust are the true foundation to a high functioning Human Resources Department. Katie is highly involved in the human resources community and the community she serves. She recently participated as a HR panel member for the Forbes Thought Leadership Summit and has been a two time panelist for the Jacksonville We Rise Women's Conference. Katie also serves as an active board member for the McKinney Clinic, a Federally Qualified Health System, chaired the Leadership Nassau Steering Committee, and runs for Team RWB, an athletic group that supports Veteran Awareness. Katie holds a B.S. in Business from Wright State University and is a certified Professional in Human Resources (PHR).
Lori Kleiman, SPHR SHRM-SCP
Managing Director
Lori Kleiman is the managing director of HR Topics, a speaking and training organization focused on the development of HR and management professionals. She is a business expert with more than 25 years of experience advising companies on HR issues. Her background as a human resources professional and consultant gives her unique insight on how HR professionals and executives can work together effectively to achieve business goals. Her programs are designed to provide critical HR updates and best practices to small businesses. Previously, Lori founded HRPartners, a boutique HR consulting firm that was acquired by Arthur J. Gallagher & Co. in 2007. Lori continued with Gallagher to lead the firm's HR consulting practice before branching out again as an independent consultant, author, and speaker. Lori has a master's degree in human resources, has been certified as Senior Professional in Human Resources (SPHR) by the HR Certification Institute, and is a member of the National Speakers Association.
*Ashford University is now the University of Arizona Global Campus