Request Information about Business Degrees
Not Sure What You Want to Study?
Whether you're a natural born leader or excel at educating others, our Degree Finder tool can help you find the path that aligns with your individual skills and strengths.
Build Your Future in Business
There are a large number of career opportunities in the field of business. Aside from those related to e-commerce and digital marketing, the traditional roles in economics, business administration, and project management are still integral to economic success. An online business degree can not only prove your abilities in these familiar positions but also showcase your dedication to the field to future employers.
UAGC offers a variety of online business degrees with courses that equip you with the resources to succeed in today's economic environment. There will be plenty of options to fulfill your elective credit hours within or beyond your specialized scope. Explore other interesting business paths while working your way toward your degree, as well as the various online business degree courses available through the Forbes School of Business and Technology®. Find the one that is best for you.
View Business Courses
Our faculty members are responsible for equipping you with the appropriate business knowledge, critical thinking, and skills needed to be successful in both your personal and professional business career. Our business programs are taught by faculty members who have the professional experience needed to get you started in a career in business. Additionally, pursuing an online degree can connect you with a wide range of students and faculty. Don't be afraid to ask your professors and fellow students questions, as those questions may point you to your next job lead or career.
Meet Our Business Faculty
Expect the highest level of instruction with seasoned faculty who have real-world experience in their fields.
A Quality Education You Can Trust
The University of Arizona Global Campus is accredited by WASC Senior College and University Commission (WSCUC), 1001 Marina Village Parkway, Suite 402, Alameda, CA 94501, 510.748.9001, www.wscuc.org. WSCUC is an institutional accrediting body recognized by the U.S. Department of Education (ED) and the Council on Higher Education Accreditation (CHEA).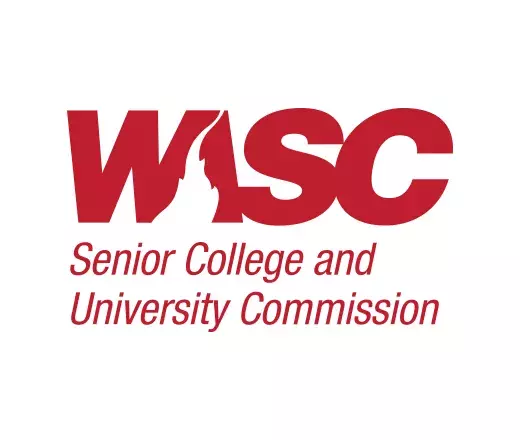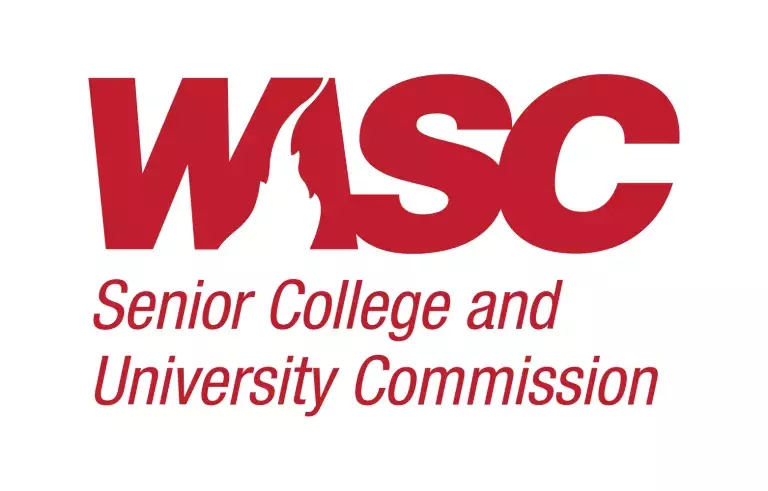 The Benefits of Our Business Degrees
Earning Your Business Degree Online
Online business programs can be a great option if you are looking to enhance your career opportunities, as a business degree is a versatile credential that can set you up for success in almost any field. An online business program has many benefits over a traditional brick-and-mortar classroom, and can be ideal for busy working adults, as there is no relocating or commuting needed, and you can log into your courses at any time. Many students enrolled in online courses for their business degree highlight the advantages of a convenient and flexible schedule online classes provide. Those who have busy schedules will be given the flexibility to continue with their current responsibilities while going back to school. Another benefit of earning your business degree online from UAGC is the accessibility you are given to digital tools and educational resources that are often available 24 hours a day. These tools and resources can help you stay on top of your education while accelerating your learning.
Choosing an Online College for Your Business Degree
There are several factors you may want to consider before choosing a school to attend for your online business degree. You should first consider whether or not that school provides the specific major or degree program in which you are interested. There are many unique specializations that can lead to different majors and degree programs within schools. While many of these degrees have similar-sounding names, there are some unique differences between a bachelor's degree in business leadership versus one with an emphasis in supply chain management. It is important that your university offers the program that you are most interested in so that you can be passionate about what you are studying. UAGC offers online business degrees in a variety of business-related majors and specializations in order to fit the interests of its students. You should also consider the learning format and whether that school offers the latest technologies, as this can impact your online learning experience. Additionally, looking into whether a degree program meets important business accreditation guidelines can be a helpful deciding factor. Our online business degree programs meet high academic standards, as many are accredited through the International Accreditation Council for Business Education (IACBE). Learn more about our accreditation.
Beginning or Continuing a Career in Business
Whether you are a recent high school graduate looking to get into the field or have current business experience, pursuing a business degree online can be a rewarding step to any jobseeker's journey that can have long-lasting benefits. You may even already possess a bachelor's level degree and wish to take your business career to the next level with a master's program or higher. Due to the all-encompassing nature of business, your current career can be positively affected by the knowledge you receive from this online business degree, as the majority of organizations today need professionals who possess business-related skills.
*Bachelor's degree classes are 5 weeks, graduate degree classes are 6 weeks, and doctoral capstone, planning, and project classes are 9 weeks in length.

**The transferability of credits is subject to the University of Arizona Global Campus transfer credit policies and requires the submission of official transcripts.