Request Information about our Bachelor Degrees
A Quality Education You Can Trust
The University of Arizona Global Campus is accredited by WASC Senior College and University Commission (WSCUC), 1001 Marina Village Parkway, Suite 402, Alameda, CA 94501, 510.748.9001, www.wscuc.org. WSCUC is an institutional accrediting body recognized by the U.S. Department of Education (ED) and the Council on Higher Education Accreditation (CHEA).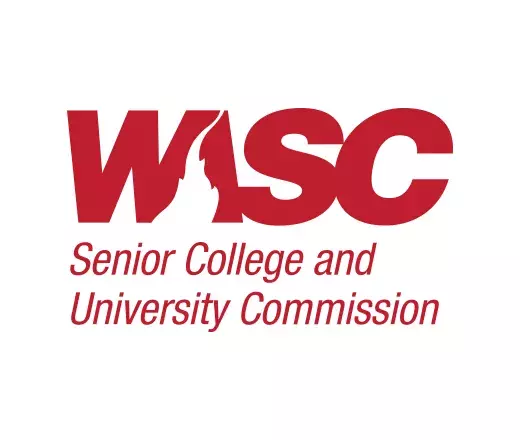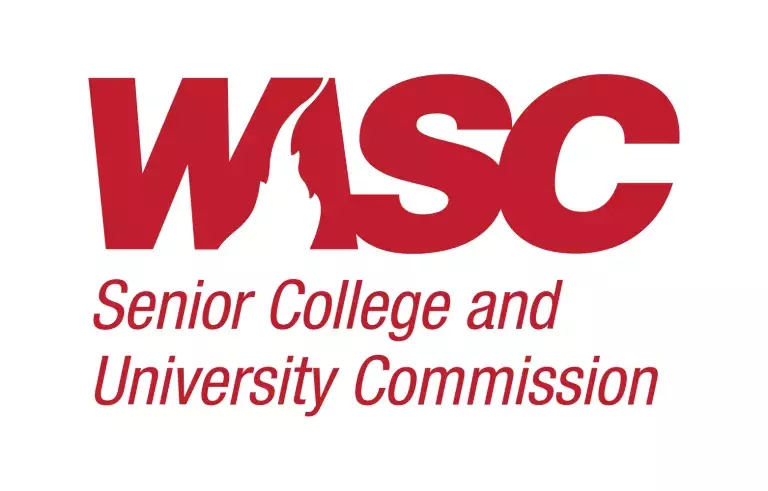 Top Three
Requested Degrees
Find many competitive and valuable educational disciplines among UAGC online bachelor's degree programs, including the three most popular degrees.
Online Bachelor's Degrees at UAGC
Not Sure What You Want to Study?
Whether you're a natural born leader or excel at educating others, our Degree Finder tool can help you find the path that aligns with your individual skills and strengths.
Make the most of your higher education with SMART Track. The SMART Track program offers bachelor's degree students at UAGC a convenient way to get a head start on a master's degree. With SMART Track, you can:
Participate in graduate courses while still an undergraduate
Reduce the time you spend pursuing your master's degree
Save money on tuition (bachelor's-level tuition applies to any UAGC master's-level coursework attempted as part of the bachelor's program in any of our colleges)
The Benefits of Earning a Bachelor's Degree at UAGC
Explore Online Learning – Bachelor's Degrees
Can you get a bachelor's degree online? This is a common question many people ask when considering their options for going back to school. If higher education is something you've been putting off, our bachelor's degree programs may be the answer you need. There are many reasons to pursue your undergraduate degree online at UAGC compared to traditional colleges: schedule flexibility, a diverse selection of degree programs, accelerated course options, and more. When you pursue one of our many bachelor's degree programs online, you can enjoy convenient scheduling and fast-paced learning opportunities. UAGC also provides students with access to various digital tools available to accelerate learning and keep you engaged during your studies. Are you trying to choose between degrees? Explore our article on Associate vs Bachelor's Degrees.
Which Major do I Choose? – Bachelor's Degrees
Many online bachelor's degree programs have subtle differences, so be sure to thoroughly research your degree to learn which one is best for you. UAGC offers a full catalog of college degrees with varying specializations and depths. The curriculum isn't the only consideration for students. The learning format, faculty, and available technology should all be factors when choosing the online bachelor's degree program that is best for you.
When it comes to conquering your career goals, you need the perfect balance of education, skills, and tenacity. Having too much of one and not enough of another can leave you vulnerable in your job search, especially at times of economic uncertainty.
When it comes to earning a college degree, however, one thing is certain: a bachelor's degree may help you secure your future. In a good or bad economy, a bachelor's degree has the possibility to — among other things — increase your potential earnings, give you a competitive advantage, and position you for greater achievements professionally and personally.
Types of Bachelor's Degrees
The two types of bachelor's degrees offered at UAGC include:
Bachelor of Arts (BA Degree)
A bachelor of arts degree focuses more on exploring the liberal arts, as it requires fewer credits that are directly associated with the chosen major. Students will take courses that are more related to liberal arts and receive degree credits from them. Popular online BA degrees offered at UAGC include Business Administration, Early Childhood Education, and Health Care Administration.
Bachelor of Science (BS Degree)
A bachelor of science degree focuses more on the subject matter of the degree, requiring more credits that are directly associated with the chosen major. Students will take courses that are directly related to understanding the practical features of their selected degree. Popular online BS degree programs offered at UAGC include Information Technology, Nursing, and Health Information Management.
Online Accelerated - Courses
Unlike a brick-and-mortar college that offers the traditional four-year degree, UAGC offers accelerated online courses for our bachelor's programs. All of the online bachelor's degrees are comprised of 5-week courses that are generally taken one at a time. When you pursue a bachelor's degree in an online learning format, you can enjoy convenient scheduling and fast-paced learning opportunities. UAGC also provides students with access to a variety of digital tools available to accelerate learning and keep you engaged during your studies.
Is a Bachelor's Degree Worth It?
Here are five reasons a bachelor's degree is still worth getting:
1. Education pays

The United States Bureau of Labor Statistics — the agency that studies labor economics and employment data — finds that the median usual weekly earnings for bachelor's degree holders is $1,198, which is 39% higher than that of a person with a high school diploma and no college education.

Your earning potential may increase with every level of education you complete. The median weekly earnings for someone with a master's degree is typically 16% higher than someone with a bachelor's degree, the agency reports, and doctoral graduates earn median weekly earnings that are 21% greater than master's degree holders.
2. A bachelor's degree can be a stepping-stone

"These degrees mean business connections and opportunities that never existed before," explains graduate Lynn Currie, who saw her Bachelor of Arts in Entrepreneurship** as a means to get ahead as she launched her own consulting business.

"The companies I work with see my proven track record in business, and now the education I have fully supported that experience," she adds.

After completing her undergraduate program, Lynn returned to college to earn her Master of Business Administration. She is not alone, as the U.S. Census Bureau reports that the number of master's degree holders has doubled since 2000, with 21 million people now holding advanced degrees.

Recognizing that many students are adept at multitasking and time management, UAGC offers the SMART Track, which allows undergraduates to take master's degree-level courses while they earn their bachelor's degrees. SMART Track students are able to complete their graduate degrees up to 18 weeks ahead of their peers, giving them a head start in their careers. Watch the video for more information.
3. Expertise matters in today's job market

When you want to gain a position in one of today's in-demand career fields, expertise matters. Health Care Administration, Nursing, and Information Technology are among the bachelor's degrees that can open doors for you:
Health Care Administration

Health care remains one of the fastest-growing industries in the United States, and, like any industry, it needs leadership. A health care administration program will immerse you in relevant topics such as regulation and financing, health care planning, and health policy; while positioning you to pursue roles in hospital operations, facilities management, and clinical research management, among others.
Nursing

Nurses are on the front lines of every health care emergency, so it is not a surprise to see the occupation listed among the country's most in-demand jobs. In recent years, a bachelor's degree has become a requirement for nurses in some regions, with many employers urging longtime RNs to return to school for their undergraduate degrees. For the UAGC RN to BSN program, applicants must possess an active, unrestricted license to practice as a Registered Nurse or its equivalent in at least one U.S. state, and all students must maintain this licensure throughout the program of study.

At the same time, today's nurses must adapt to changing regulations and patient procedures, explains ,a href="https://www.uagc.edu/faculty/latonya-santo-edd-msn-rn" target="_blank">LaTonya Santo, EdD, MSN, RN, and an associate professor who serves as lead faculty for the UAGC Bachelor of Science in Nursing degree program.

"The bachelor's program focuses on caring for a population of people versus one patient," she says. "Gone are the days when you could stay in the hospital for weeks with a minor illness. Health care has moved from hospitals into the community, with a focus on wellness, health promotion, and illness prevention."
Information Technology

With the U.S. Bureau of Labor Statistics predicting faster than average growth for network administrators and other computer science-related positions, a bachelor's degree in Information Technology (IT) can help you break into the field. As technology is always evolving, there will always be a demand for educated professionals who can transition organizations to improved, faster computer networks.

It's worth emphasizing that Health Care Administration and IT, specifically, have been deemed "recession-proof" or "recession-resistant" industries because they can thrive in good and bad economies. That's a relief for professionals seeking job security or returning to school so they can pursue work in a relevant field.
4. A bachelor's degree offers career versatility

The U.S. Bureau of Labor Statistics reports that a person will have an average of 12 jobs over one lifetime, but moving up the corporate ladder or changing careers later in life can be challenging with limited education.

While you may need to return to school if you plan to leap into a brand new field, many bachelor's degree programs will give you transferrable skills that can make it easier to pursue a career that aligns with your personal and professional ambitions.

"I can't be in my field without a degree," says graduate Yenette Perryman, who used her Bachelor of Arts in Organizational Management to help build her own consulting firm.

"A degree puts me in a place where I can be a lot more competitive in my field. It puts me in a place where my education parallels my experience," she adds.
5. A bachelor's degree can build confidence

No list of bachelor's degree benefits would be complete without including the confidence boost that comes with holding your degree in hand.

"Having a degree allows you to influence the world," explains graduate Elton Thomas. "I've had ideas before and wanted to do things a certain way, but having a degree opens doors to people who will listen to you and take you seriously."

That feeling of accomplishment and knowing that you overcame whatever obstacles stood between you and your degree cannot be quantified by any research study. That feeling of success is yours alone, and it will stay with you for the rest of your life.
--
 
**See the course catalog for the latest available programs.