Purpose
The purpose of learning outcomes assessment at the University of Arizona Global Campus is to engage in a continuous cycle of goal-setting, measurement, and action which leads to a systematic improvement of instructional effectiveness, an enhanced learning environment, and further opportunity for student success.
Approach
The assessment process is very deliberate and is incorporated throughout the life-cycle of a course. Assessment begins with the inception of a program and a course. Measurable outcomes are created. Learning activities, learning materials, and technology are developed to align with and support the learning outcomes. Assessment milestones and measures are incorporated into the learning outcomes design. Indirect and direct measures are identified, the data is collected, and results are summarized. Action plans for improvement are developed.
Every program at the University of Arizona Global Campus undergoes an annual assessment review.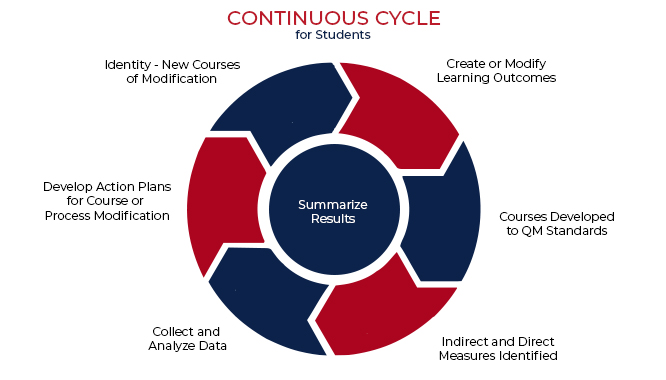 Questions? Request More Information