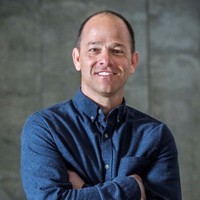 Jim Pisani
Marketing: How to Market When You Are the Product
Jim Pisani is the Business Unit CEO of the Outdoor & Recreation business at Newell Brands. In this role he oversees the business globally, which includes iconic brands: Coleman®, Marmot®, Contigo®, and Campingaz®. He is on the executive leadership team at Newell Brands, one of the leading consumer products companies in the world. He has over 25 years of experience leading major consumer brands.
Prior to joining Newell in 2020, Jim served as Global Brand President of Timberland® and on the executive leadership team at VF Corporation, where he was responsible for the oversight and strategic direction of the Timberland® brand worldwide, working in close partnership with international leaders across the EMEA, APAC and Americas regions. Jim was instrumental in elevating a purpose-led, performance-driven culture at the brand, resulting in a diverse, inclusive, high performing team and strong sustainable business results.
Prior to Timberland®, Jim served as president of VF Corporation's Licensed Sports Group for eight years, managing apparel and fanwear agreements with organizations including Major League Baseball, National Football League, National Hockey League, National Basketball Association, and major colleges and universities. Jim has also spent time at a number of other prestigious companies, including Kraft Foods, and PepsiCo. where he was Vice President of Business Development.
Jim has served on the boards of several organizations, including the Two Ten Footwear Foundation, the University of South Florida Sports and Entertainment MBA board, SFIA, Lewis University College of business, and the Positive Coaching Alliance. Jim holds a Bachelor of Science degree from Northern Illinois University and a Master of Business Administration degree from Lewis University.