Distinguished Lecturer Series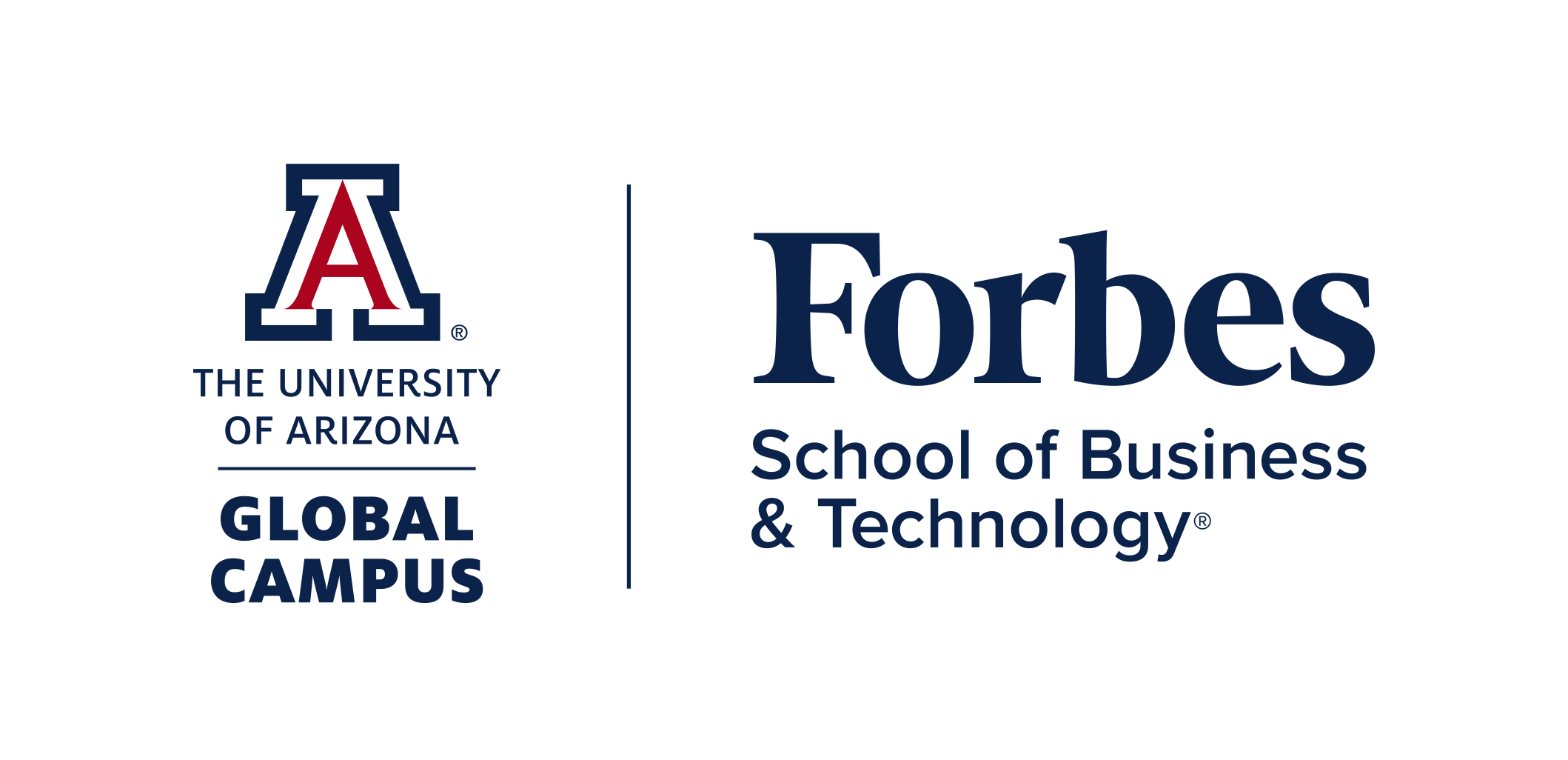 The Forbes School of Business & Technology Distinguished Lecturer Series
The Forbes School of Business & Technology welcomes lecturers to speak on pressing issues in today's economy and larger culture. Students, alumni, and business leaders in the community are invited to attend and benefit from the wisdom and experience of these lecturers.
The views and opinions expressed are those of each speaker and do not necessarily reflect the official policy or position of the University of Arizona Global Campus.
2019 Lecturers
Samantha Ettus, March
As a dedicated champion of women, Sam Ettus has devoted her career to advancing and supporting women in the pursuit of their dreams. Since earning her undergraduate and MBA degrees from Harvard, Sam has become a bestselling author of five books, a writer for Forbes, a renowned speaker and host of a nationally syndicated call-in radio show. Sam's most recent book is The Pie Life: A Guilt-Free Recipe for Success and Satisfaction. Sam makes regular national television appearances on shows including NBC News, The Doctors, Access Hollywood, Good Morning America and the TODAY Show, among others. Sam is active in causes relating to women and girls and is Co-founder of the Los Angeles Women's Collective, aimed at supporting women to run for office and win.
2018 Lecturers
Steve Forbes, October
Steve Forbes was the Keynote speaker for the Thought Leader Summit, which also served as his fourth appearance as a speaker for the Distinguished Lecturer Series. He spoke about how we are on the cusp of a golden era of great prosperity. Steve Forbes is the Chairman and Editor-in-Chief of Forbes Media. He writes the "Fact and Comment" editorial columns for each issue of Forbes magazine. He is a four-time recipient of the Crystal Owl Award and has authored several books on economics and leadership. View the video of this event.
Contributor to numerous financial and economic publications, John Tamny is a frequent speaker and writer to National Review, Wall Street Journal, Financial Times, Investor's Business Daily, and London's Business Review. Tamny is also the author of numerous books, including his latest entitled "The End of Work: Why Your Passion Can Become Your Job." View the video of the event.
2017 Lecturers
Chairman and Editor-in-Chief of the prestigious Forbes Media, Steve Forbes leads the publication of the nation's leading business magazine Forbes and popular site Forbes.com. He is also the author of several books on economics and leadership, including Reviving America: How Repealing Obamacare, Replacing the Tax Code, and Reforming the Fed Will Restore Hope and Prosperity and Money: How the Destruction of the Dollar Threatens the Global Economy and What We Can Do About It. View the video of the event.
In his role as president and CEO, Dr. Oedekoven works with large and small companies on business process improvement, strategic planning and organizational development in both the private and public sectors. He has been creating and leading effective teams at all organizational levels from first-line leader through strategic leadership for nearly 30 years. Dr. Oedekoven is also a retired Brigadier General in the National Guard. Dr. Oedekoven discussed leadership and values in a presentation entitled Balridge-Based Leadership: Leading for Quality, Innovation, and Continuous Improvement at the July event.
Tamny, who contributes to a variety of financial publications, including The Wall Street Journal, Investor's Business Daily, Financial Times, National Review, and London's Daily Telegraph, frequently writes on the topics of securities markets, along with tax, trade, and monetary policy issues that impact those markets. In addition, he has written several books and is a weekly guest on Fox News Channel's "Forbes on Fox" financial show. Tamny spoke on the Federal Reserve -- the topic of his latest book, Who Needs the Fed? What Taylor Swift, Uber and Robots Tell Us About Money, Credit, and Why We Should Abolish America's Central Bank.
2016 Lecturers
Fisher Investments Founder, Executive Chairman, and Co-Chief Investment Officer, Ken is known for his prestigious Forbes "Portfolio Strategy" column. He is the second-longest running columnist in Forbes history and has authored 10 books about finance and investing. He shared his perspective and advice on finance at the August event.
Kunst is the founder and CEO of Proday, a celebrity personal training fitness app, and is a contributing editor for Marie Claire magazine. She has also worked at Apple, Red Bull, Chanel, Mohr Davidow Ventures, and several startups. Her writing has appeared in Techcrunch, The Daily Beast, and Entrepreneur.com. Forbes magazine named Kunst to its 30 under 30 list, which features game-changing entrepreneurs under 30, and Cool Hunting listed her as a Top 25 Innovator in Tech. More than 400 in-house and online participants had the opportunity to hear from tech CEO Sarah Kunst as she spoke on the topic of entrepreneurship.
2015 Lecturers
Kickbusch is a renowned, charismatic, passionate, and influential speaker on a mission to empower the next generation of leaders. Throughout her career, Kickbusch has shared her personal knowledge on becoming an effective leader in today's global marketplace with hundreds of schools, colleges, universities, corporations, and government institutions both in the United States and abroad. Kickbusch shared an inspirational message at the event on overcoming hardship to help others succeed.
Mahboob has defied the odds by succeeding as a technology entrepreneur in Afghanistan, where it is a bit more rare to see a women holding that position. She founded and serves as the CEO of the Afghan Citadel Software Company, a full-service software development company where a majority of the employees are women. In 2012, Mahboob launched the Women's Annex, an online platform for women and girls to share their stories and earn income from their work. The following year, Mahboob was named to TIME magazine's list of the 100 Most Influential People in the World because of her work in creating the Women's Annex, and because of her efforts to build internet classrooms in Afghan high schools. In her presentation, Mahboob discussed her experiences as an IT executive in Afghanistan.
Steve Forbes oversees the publication of the nation's leading business magazine, Forbes Magazine, as well as the popular Forbes.com website; he is the chairman and editor-in-chief of Forbes Media, and a monthly contributor to the magazine. Finally, he is the author of several books on economics and leadership, including Money: How the Destruction of the Dollar Threatens the Global Economy and What We Can Do About It. At the winter event, Forbes shared his perspective on economic and geopolitical issues.
2014 Lecturers
John Tamny, October
John Tamny is the political economy editor at Forbes, senior economic adviser to H.C. Wainwright Economics, and senior economic adviser to Toreador Research and Trading. Tamny's presentation covered "perspectives on the current economy," in which he spoke about government barriers to economic growth, how political error created the Great Depression, and our present economic malaise. Though there are economic challenges to overcome, Tamny offered words of encouragement for those entering into the business world. "If you find something you love, by definition you are going to be good at it," noted Tamny.
In addition to his role as Forbes publisher, Karlgaard is the author of two books, Life 2.0: How People Across America Are Transforming Their Lives by Finding the Where of Their Happiness and The Soft Edge: Where Great Companies Find Lasting Success.
"Where Great Companies Find Lasting Success" serves as the topic for Karlgaard's presentation, and he talked about creating a wellspring of enduring innovation, harnessing trust as the force multiplier of all good things, and using smarts to help a company adapt quickly.
Perhaps best known for his Forbes "Portfolio Strategy" column, Fisher is one of the longest-running columnists in Forbes history. He is also a best-selling author, having written 10 books, including four New York Times bestsellers. His latest book, The Little Book of Market Myths, was published in 2013. In 1984, his Super Stocks was that year's best-selling stock market book. As an investment guru, Fisher has been published, interviewed, and/or been written about in numerous major American, British, and German finance and business periodicals. He writes a weekly column for Germany's Focus Money magazine as well as a monthly column on the UK's Interactive Investor website. From 2005 to 2012, his Forbes market forecasts were among the most accurate as reviewed by the third-party CXO Advisory Group whose "Guru Grades" rate the accuracy of publicly available expert forecasts on the stock market. Fisher discussed world economics and the attitude it takes to be successful. "Will-do is more important than can-do, because ultimately will-do is what's required to get any job done," noted Fisher.
Forbes Media publishes Forbes Magazine, the nation's leading business magazine and Forbes.com, and Steve Forbes sits at the helm. Author of several books and columnist for the publication, Forbes is a four-time recipient of the Crystal Owl Award for his contributions on economics and leadership. Forbes spoke on the state of business and empowered Ashford students to make a difference. He advised, "Giving people the confidence and the knowledge to go out into the world to do new things — that, by definition, is disruptive."
* Ashford University is now the University of Arizona Global Campus