Summer is heating up for this month's #TenacityMade superstars. Despite life's many obstacles and challenges, our students are staying focused in order to reach their goals. 
If you're seeking some inspiration to push past your own obstacles and reach your personal and professional goals, read on for some quotes from your peers who, just like you, continue to strive and work to achieve success. 
We are #TenacityMade
We regularly ask our UAGC Facebook followers how they stay tenacious with their studies while balancing life and school. Here's a sampling of how they responded. 
1. "I want to show my three babies it is never too late to go back to school. I am 42 and finished my BA in accounting with honors in three years."  – Kendra B.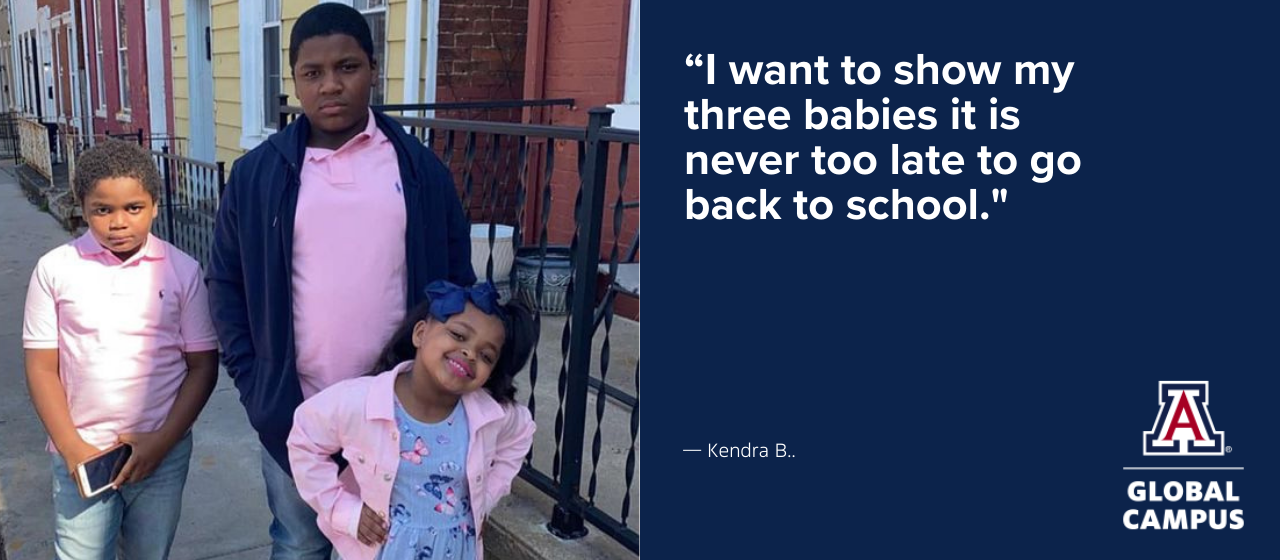 2. "I wanted to show my children that the sky's the limit. My mother laid the foundation for me, and I'll do the same for mine as well." – Nana R.
3. "I wanted my children to know even though they struggle so hard in school, it is worth it! I want them to know they can do anything! Both my boys are special education students and both struggle with other disabilities. My middle son has never had a friend and struggles socially, but I want him to know he can get past that! I was a young minor mother, and I started my educational journey in 2002 after losing my mom and first son within a month of each other and finally finished my bachelor's degree in 2019 after a 16-year interruption, graduating with my master's degree next month, and I'm starting my doctorate in June. I want my littles to know there is a world of possibilities open to them, too! I am the first in my family on both sides to get a degree, let alone three and with honors!" – Brandy R.
4. "Growing up in the special education program, no one, as well as myself, thought that I would go this far. Here I am, and I did it!" – Donna M.
5. "As a mother to three children, one being a toddler, and working as an assistant teacher and experiencing some medical issues only two months ago, this journey hasn't been easy, but thanks to UAGC and my family I will complete what I started in September of 2016." – Mandy C.Y.
6. "I want to show everyone in my family and friends you can persevere even after age 50 to make the dream of getting a master's degree a reality!" – Kelly Anne B.
7. "I was told I couldn't. I had my first child at 16. I was told I wouldn't go anywhere and would struggle for the rest of my life. I was judged and shamed. I decided when I had her that I would prove them wrong, break all the toxic family cycles, get my degree, and provide my daughter with a better life than I had. I also wanted to be a good role model and show her that if you fight hard enough, you can meet your goals. I've since married and had two more little girls! This was all for them!" – Mallory M.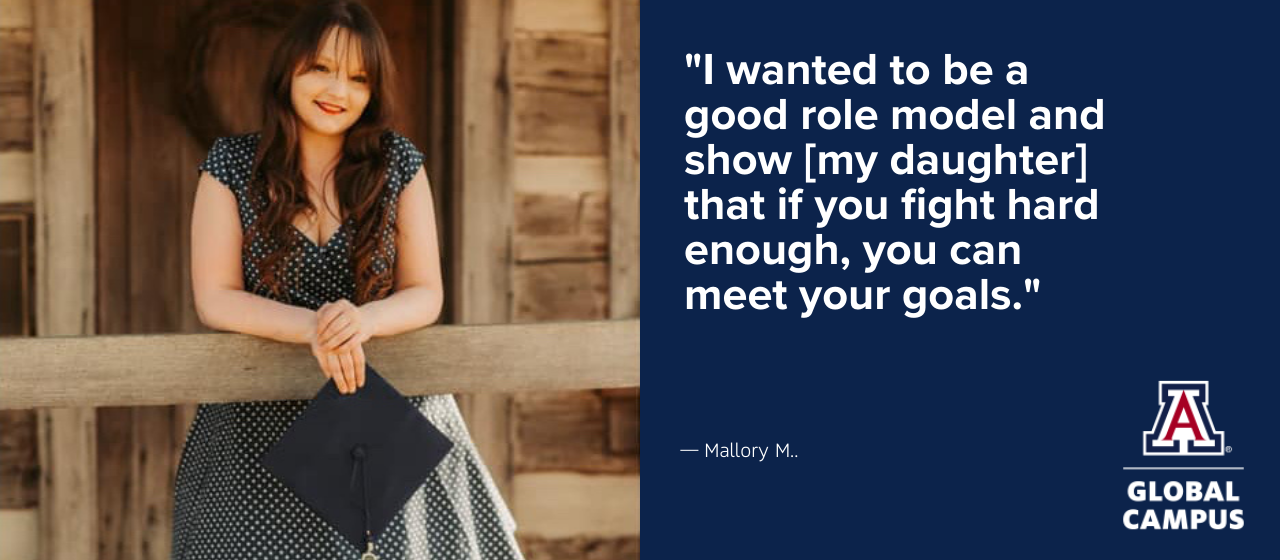 8. "I am the first in my family to get a degree, at age 53, and I want them to see we are never too old to achieve new dreams. God wanted me to have a fresh start in life and knew this University would be the best fit for me. Master's degree here I come." – Melissa Missy W. 
9. "I wanted to be the first one in my family with a college degree and show my kids it's never too late to do what you dream. You're never too old; you're never too dumb to just try. If you try, the opportunities are endless. Your life is what you make it." – Jennifer A. S.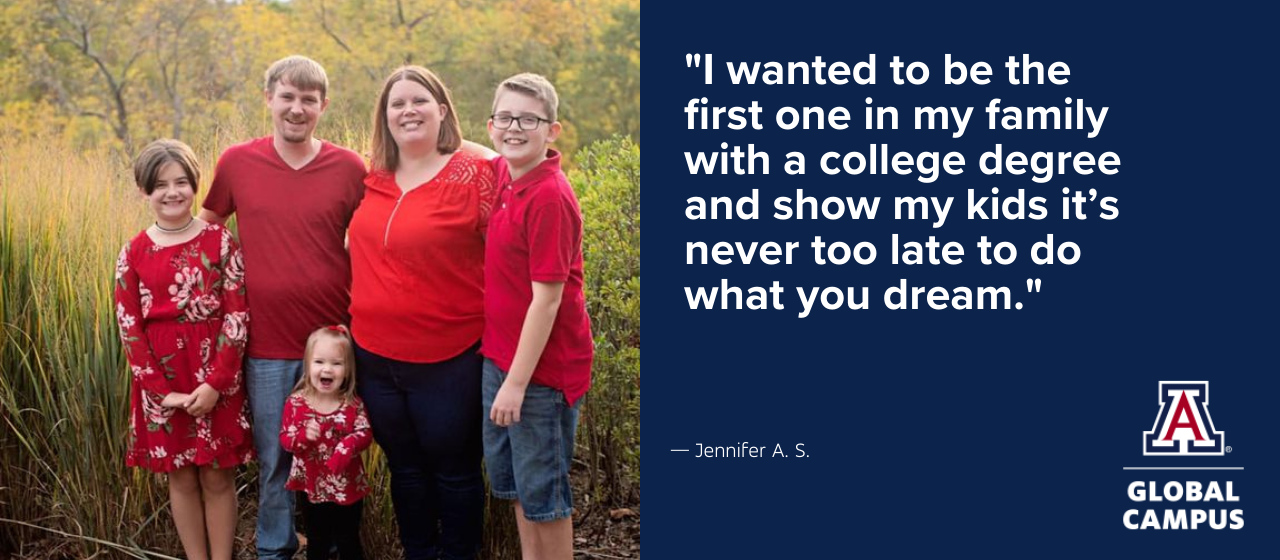 10. "I promised my dad that I would return to school and get my bachelor's degree. He passed away in 2009, but I kept looking for an opportunity to open. When it did, I took it and didn't stop until I finished." – Robert T.
Keep the Conversation Going
Be sure to join the conversation and tell us why you are #TenacityMade. Each week, head over to Facebook, Instagram, or Twitter and post a picture or video along with a sentence about what motivates you to stick to your goals, and tell us how you represent #TenacityMade.
--
Certain degree programs may not be available in all states.