For the past few months, our students and alum have shared their stories of tenacity and determination. In hopes of motivating you, we have shared some of the most inspired student and alumni posts featuring the hashtag #TenacityMade. Now we're back at it again to kick off 2020 with a fresh roundup of Ashford University #TenacityMade superstars. 
Let's read how you and your peers pushed forward to pursue your degrees this past month, despite life's many obstacles:
1. Crystal G.: "I suffer with depression, anxiety, and PTSD. Husband is on disability. I get up and fight every day to better myself and my husband's life. I work hard to get my degree all while getting it all together."
                                
2. Robbin H.: "I am so glad I got this opportunity to attend Ashford University*. I am 48 years old, but that did not stop me. I have a 5-year-old, but that did not stop me. My father is battling diabetes and goes to dialysis three times a week, but that did not stop me. Life is a wheel. It goes around and around. But those things keep me going and strong."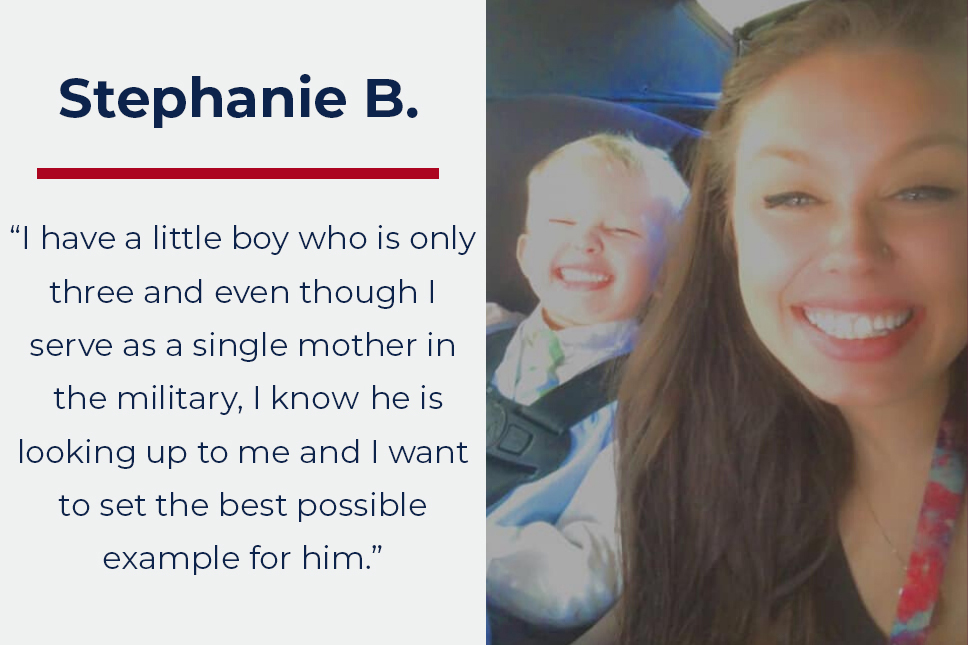 3. Stephanie B.: "I continue to work hard and push past life's hurdles because I have grown so much throughout the years and realized there is so much more to life than to be stagnant. Pushing your limits and excelling beyond your wildest dreams is so beyond fulfilling. I have a little boy who is only three and even though I serve as a single mother in the military, I know he is looking up to me and I want to set the best possible example for him. This is my year, and I am beyond excited to start school again and make the most of this crazy, wonderful ride that is life."
4. Lori K.: "I have been trying to go back to school for the past six years and was too afraid to go back after so long. I've been through a very emotional two years. Me and my husband were trying to have another baby. Two years of trying and four miscarriages, I almost lost hope. But I decided to give it one more try and I finally gave birth to my beautiful healthy baby boy on August 9, 2019. I'm now juggling a full-time job, a newborn baby, and going to school. It is not easy, but my kids are my motivation to not give up. I just finished my first course and almost done with my second. For that, I am #TenacityMade." 
5. Genia R. D.: "I keep pushing because my WHY is bigger than my desire to give up. I have hit a lot of roadblocks, but this degree is me taking a stand against my past, my failures, but mostly because I know I got what it takes!"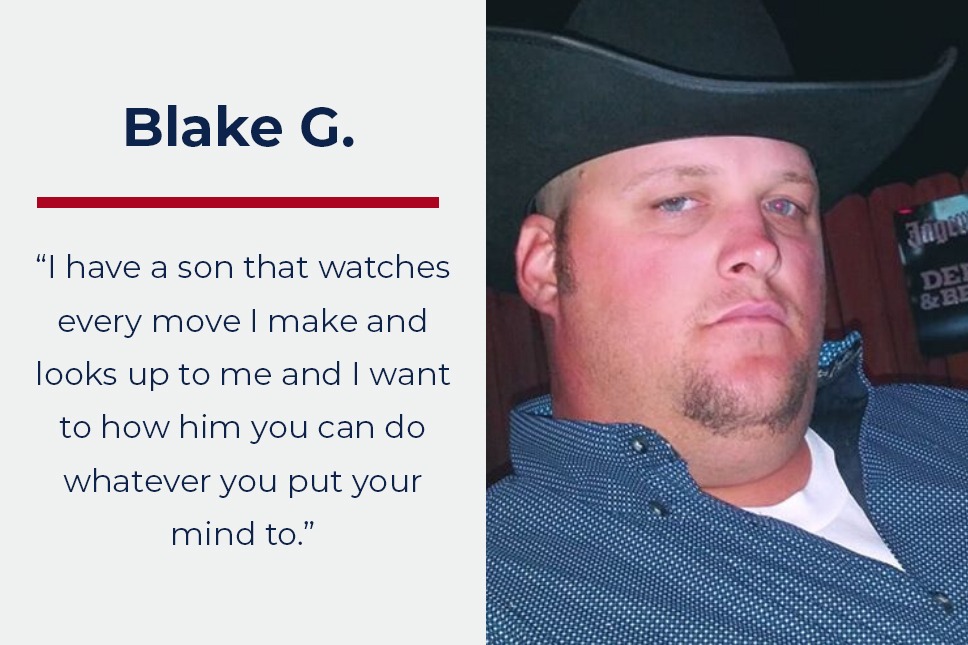 6. Blake G.: "I continue to work hard and push past life's hurdles because I have a son that watches every move I make and looks up to me, and I want to show him you can do whatever you put your mind to."
7. Amy H: "I have pushed myself to achieve a goal I was told I could never accomplish. Growing up, I was always told I wasn't smart enough and had a hard time in school. I work a full-time and part-time job while going to school full-time so I can better myself. I am in my second year at Ashford and feel like I have accomplished and am accomplishing my goals. I will never give up until I reach my full potential."
                                            
8. Alyssa J. B.: "Everyone goes through their own journey when attending college. My journey began in 2014 when I started Kent State. I was diagnosed with MCTD (Mixed Connective Tissue Disease) and my stepdad passed away all within the same year. I then took some time off and tried starting my journey again in 2017. I gave birth to my daughter and lost a grandpa to cancer. This resulted in having to take more time off. I am now attending Ashford University where I am excelling with all As and Bs! I work full-time and have full custody of my daughter. My biggest goal in life is to show her that she can do anything as long as she puts her mind to it."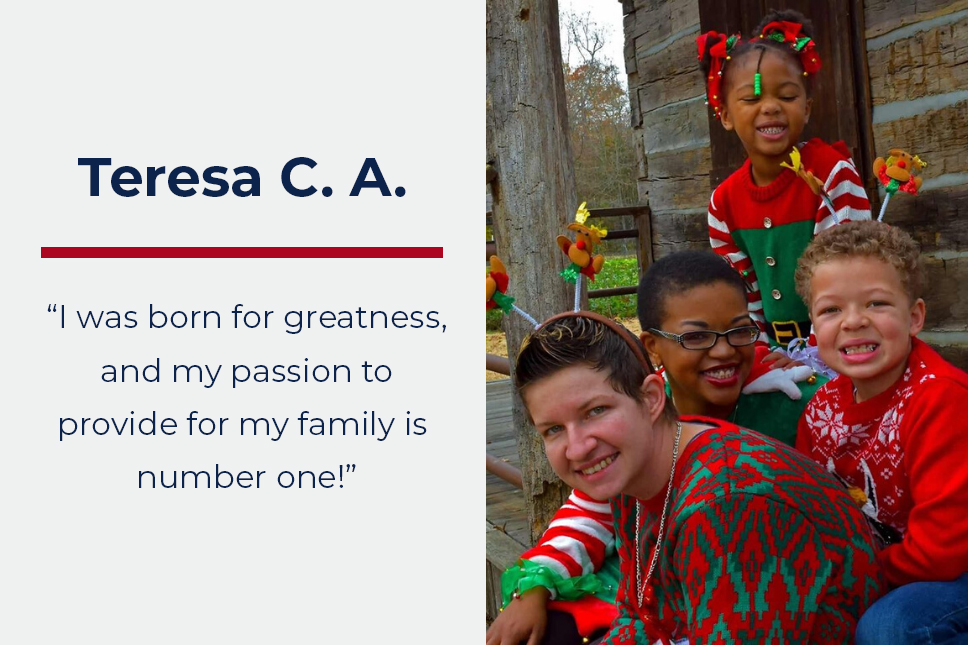 9. Teresa C. A.: "I continue to work hard and push past life's hurdles because I am Teresa Chardae Atkins. I was born for greatness, and my passion to provide for my family is number one!"
10. Lisa H.: "I have pushed myself to show my children that no matter what age you are you can achieve great things! I have fought going to school full-time, working full-time, and raising two kids (one with a severe disability)! And I continue to push through to give my kids a better life!"
11. Yalancia P.: "I'm a stay-at-home mom to six bouncy boys. We have had a rough year after losing everything we own, from our home to our car. My youngest has recently been in surgery for a life-threatening procedure on his brain, but I'm so close to finishing my bachelor's degree. With only six months left, I refuse to just throw in the towel."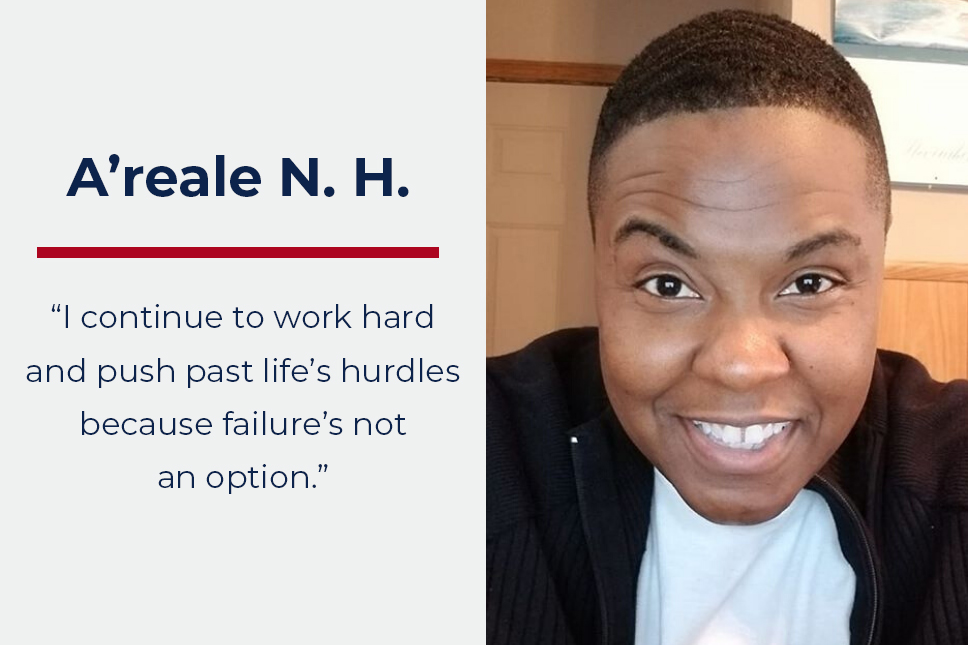 12. A'reale N. H.: "I continue to work hard and push past life's hurdles because failure's not an option." 
13. Patricia G. A.: "I am 47 years old, and 3½ years ago I decided to go back to school. I'm originally from Cuba, and when I first came to the states, I went to college, but because of the language barrier, I couldn't get too far. Now, 28 years later, I was finally ready, and here I am, eight classes left to finish my degree in English Language Learner Studies. I would love to teach others to speak English to help them better their lives. I work full-time and have a husband and an active 12-year-old, and I can't wait to provide them a better future."   
                                    
Don't forget to share why you keep pushing forward to conquer your goals using #TenacityMade with your posts, images, and videos. Then, check back each month for another roundup of inspirational tales of triumph from you and your peers.
* Ashford University is now the University of Arizona Global Campus