Day after day, hurdle after hurdle, you continue to fight to reach your goals. Times may be tough, but with the right kind of motivation, you can do anything.
Your drive and determination give hope to others who — just like you — are pushing to reach their dreams. 
So, before you tackle your next task or assignment, let's take some time to celebrate the commitment you and your peers have made.
Get your dose of motivation with some help from this month's #TenacityMade superstars. Read these stories and get ready to tackle your next big task. 
1. "I am teaching from home. I have three Google classrooms going. To keep things fun for my students, yesterday we had 'hat day' during our live video read-aloud. On Monday, we are going to have 'crazy-hair day.' This is how I am coping. Keeping it fun for my kids is keeping my smile on my face ... and theirs. The only thing that is tough is not being able to see my daughter. She is working and doing her grad school from her home. She is soon to be an Ashford* alum just like me." – Tara J.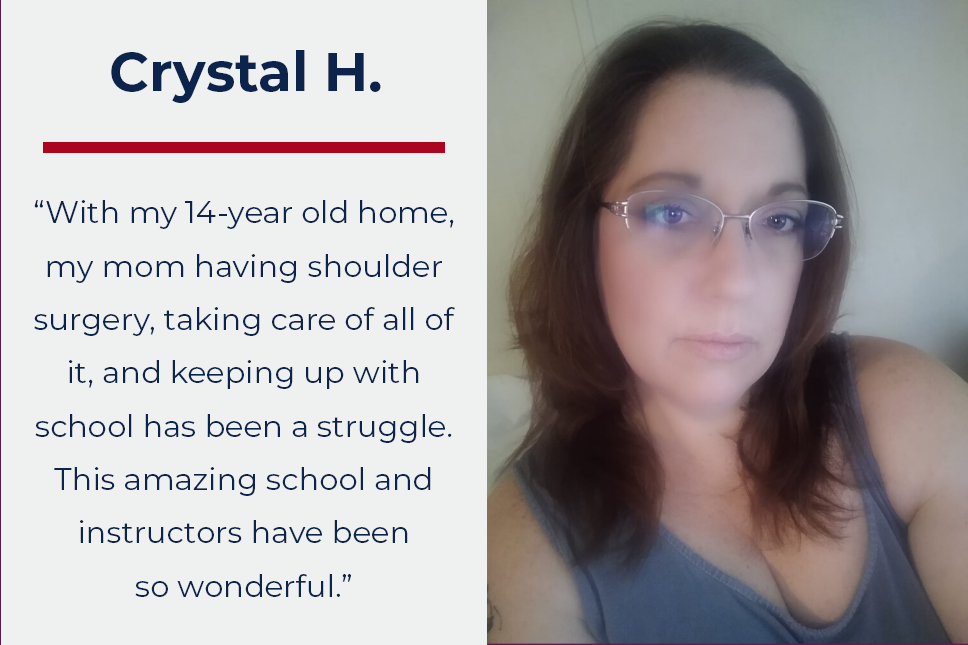 2. "I love my school, first of all. I have been struggling so much these past few weeks. With my 14-year-old home, my mom having shoulder surgery, taking care of all of it, and keeping up with school has been a struggle. This amazing school and instructors have been so wonderful. I am so blessed to attend here." – Crystal H. 
3. "I continue to work hard and push past life's hurdles because I know I can do this. BA, Liberal Arts, April '19. Currently, MA in Human Services, August '20 (fingers crossed!) – Carmella P.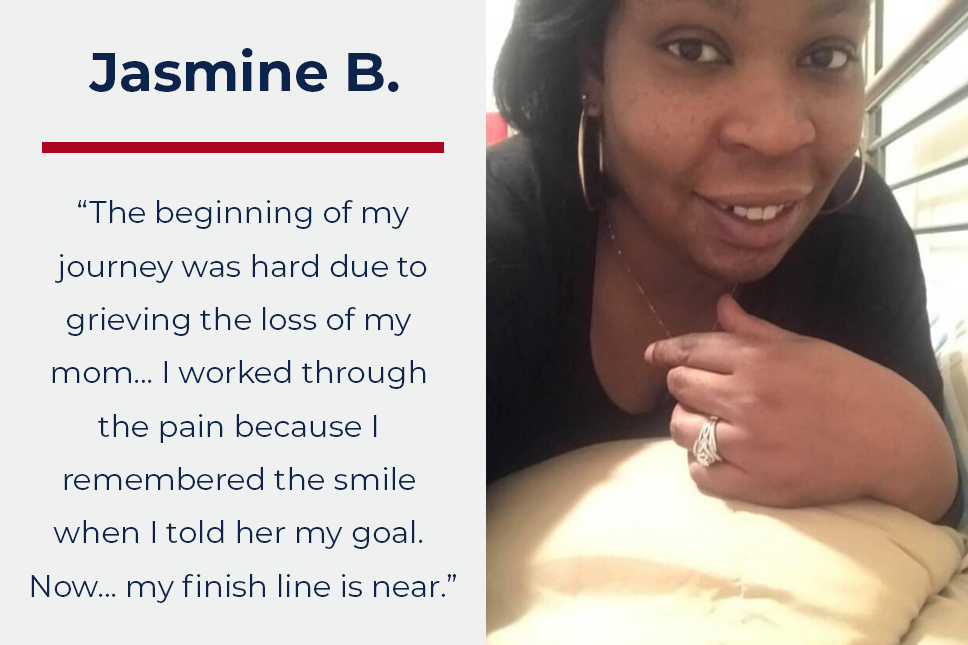 4. "I continue work hard and push past life's hurdles to create a beneficial change for my future. The beginning of my journey was hard due to grieving the loss of my mom. Our last conversation was about me taking the steps to start school, and I worked through the pain because I remembered the smile when I told her my goal. Now I am a member of honor societies and mentoring while floating in my current role. Giving up is not an option. Looking forward to the commencement ceremony in October. My finish line is near." – Jasmine B. 
5. "I absolutely love Ashford! It took me five years to finish high school, and when I decided I wanted to do more with my life, I was scared to try to go to Ashford. Why would they want me? But when I got the call that I was accepted, I cried tears of joy! My biggest struggle is getting out of my own mindset and pushing forward. Because wanting it and doing it are two different things! But here I am, a year and a half in, and doing great! I am #TenacityMade"  – Tiffany G.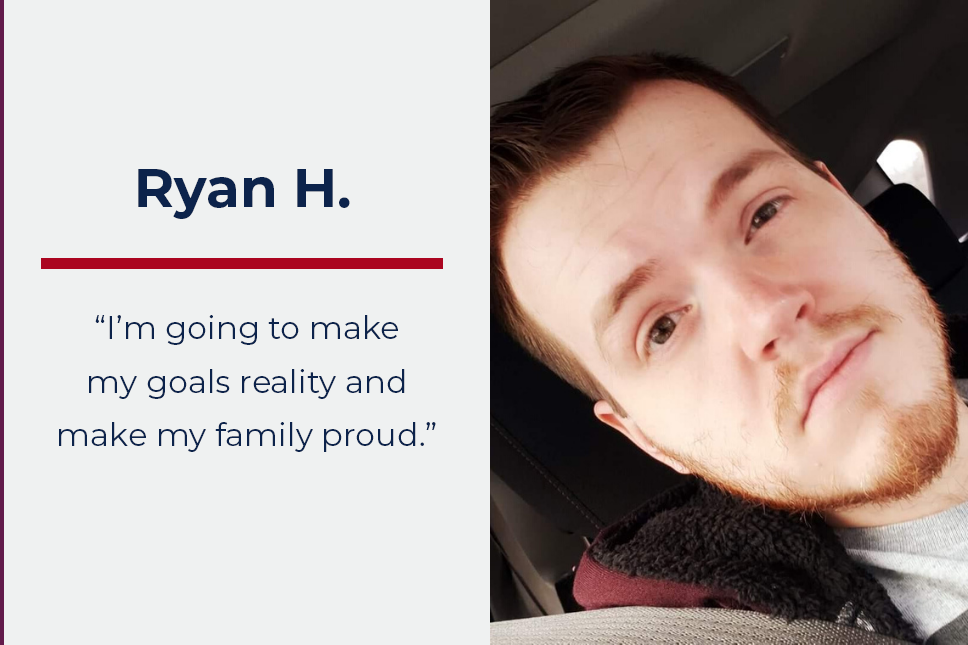 6. "I continue to work hard and push past life's hurdles because I know that I've come too far to stop now. I'm going to make my goals reality and make my family proud." – Ryan H. 
7. "In 1998, I joined the military while in high school and left a month after graduation. I was the second person in my family to graduate with a diploma; my mom was the first. In 2003, I lost my mother to a tumor in her heart. In 2006, I started college because I wanted to have a career outside the military but lost interest due to family issues after my mom passed. In 2013, I started classes again because I had found my passion for fitness and wanted to gain the knowledge of helping others. In March 2017, I lost my grandma to leukemia. In September, my brother, who has Down Syndrome, was taken by the state due to lack of care by my cousin. At that point, I wanted to stop school, get out the military, and be with him. I decided to stay and complete my degree that I've worked hard for. My brother is good and is with his caregiver, and my wife and I talked about the possibly to have him move in with us in the future. I will be the first to get a BA in 2020. My grandmother always told me to do something that feels good to me, and when the time comes, I would know what that is. I never thought I would be going to college because school was never something I thought I would do again. Going to Ashford has been awesome, and I am gaining knowledge I thought I never had. I push myself every course and always make time between work and school. I recently retired from a 21-year career. Tenacity to me is working late hours and then staying up late risking sleep to complete assignments. It's doing what is needed no matter what." – Darnell B.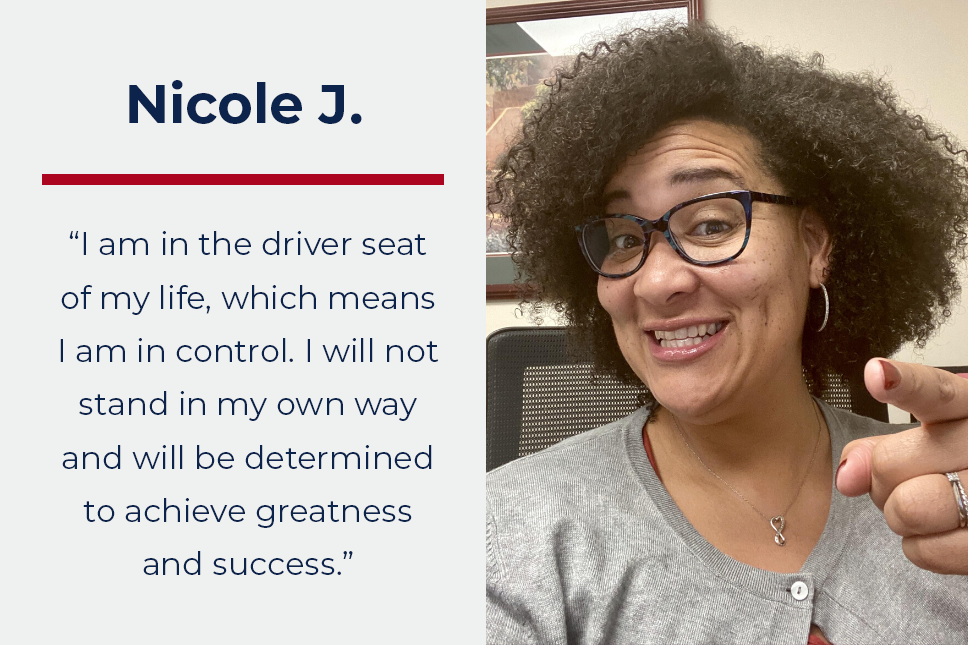 8. "I continue to work hard and push past life's hurdles because I am in control of my life. I am responsible for my actions, decisions, and choices, and I refuse to give up! I choose to be great at whatever I set my mind to and when hurdles occur, I put my mind on pushing them out of my way and fight hard to reach the finish line. I am in the driver seat of my life, which means I am in control. I will not stand in my own way and will be determined to achieve greatness and success. I am not finished yet, goals are ahead and I will reach them!" – Nicole J.
9. "I continue to work hard and push past life's hurdles because I have eight children to support and they need me. Someday they will remember how hard I worked and I hope that makes them work just as hard themselves! This is for me, but it's really because I love them more than they will ever know." – Tara M.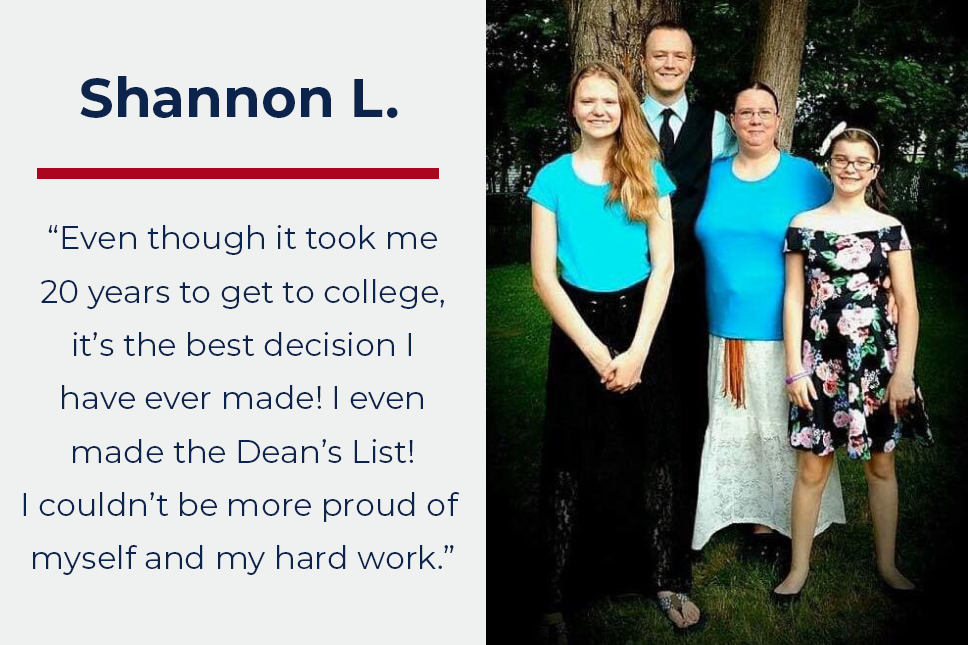 10. "I continue to work hard and push past life's hurdles because I was told by an abusive ex that I would never amount to anything and I was too stupid to go to college. After getting out of that toxic relationship, it took me years of feeling like I was nothing and having no confidence in myself before I finally decided I was done letting his thoughts of me run my life! Even though it took me 20 years to get to college, it's the best decision I have ever made! I even made the Dean's List! And I couldn't be more proud of myself and my hard work I have put in! One day my dreams will be reality!" – Shannon L.
                                
Let's hear it for Shannon L. and all of our amazing, hard-working students! Don't forget to share why you keep pushing forward to conquer your goals using #TenacityMade with your posts, images, and videos. Then, check back each month for another roundup of inspirational tales of triumph from your peers. 
* Ashford University is now the University of Arizona Global Campus