Editor's Note: This month we continue our series highlighting faculty favorites based on feedback from the University of Arizona Global Campus students and alumni. 
Like many Global Campus professors, Dr. Rebecca Wardlow can relate to what her students are going through. At a similar point in her life, the program chair of UAGC's Doctor of Philosophy in Education was also an adult learner trying to juggle a doctoral education with a full-time job and a family. 
"I've been a teacher since I was 23," she explains. "I started teaching elementary students and later moved into school administration, and then I went back to school.
"I hear similar stories from students all the time. My students are a mix of old and young. Many do come back mid-career, and now they're pursuing a doctoral degree."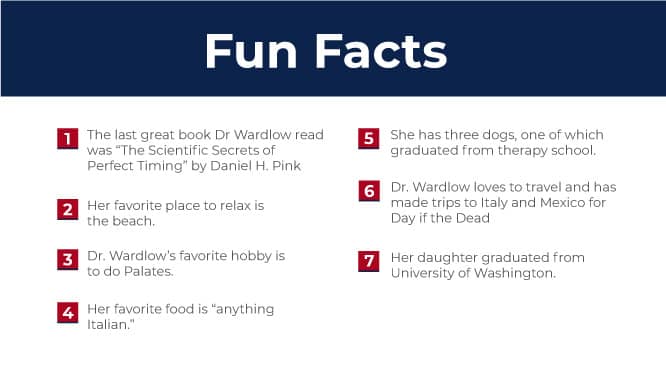 Dr. Wardlow is the definition of a lifelong learner. She's also never left school, having first served in the classroom, then as a principal for Poway Unified School District, as a dean at San Diego's North Central University, and in several roles, including professor, at Global Campus. 
"I always felt that there was more that I wanted to learn," she says of her academic pursuits. "I thought that maybe when I retired I would work part time at a university, but I never expected to change careers and go straight into higher education after earning my doctoral degree."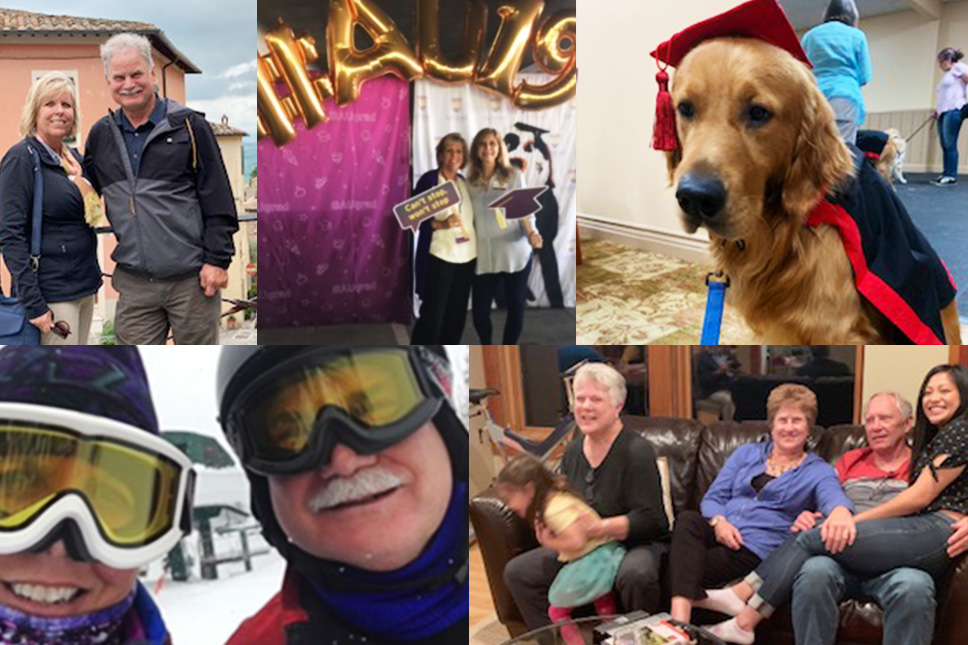 Getting to Know Dr. Rebecca Wardlow
Dr. Wardlow arrived at Ashford* (now the University of Arizona Global Campus) in 2008 and helped launch the first online programs for the University's College of Education. Though distance learning had existed for years, an online university was a new experience for her and her students. 
"It was not as widely accepted by traditional universities and schools," she explains. "We had to prove that online was just as rigorous, or more rigorous; and it had tremendous potential."
In the decade-plus that has passed, Dr. Wardlow has witnessed the evolution of online learning first-hand, with significant improvements in the way students are able to access materials and engage with the online platform. She was most pleased to see how Global Campus has made a college degree accessible for a global population of students. Thinking back to her first professional experience as a bilingual Spanish teacher, Dr. Wardlow says it's always been her passion to educate underserved populations.
"Students who could have never gone to school at a traditional university were suddenly able to go to school [at Ashford*]," she says. "It literally changes their lives."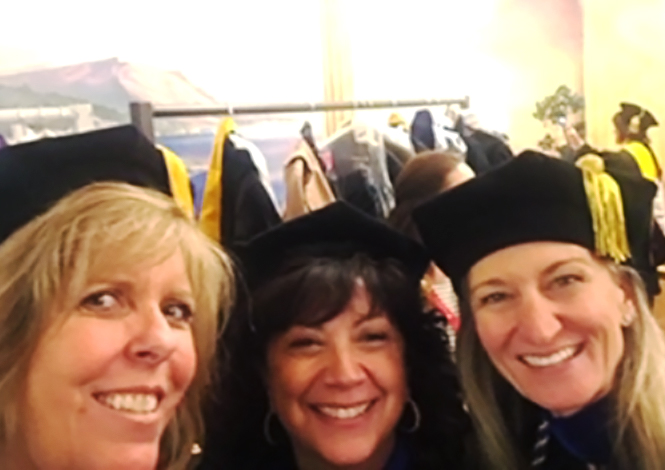 Dr. Wardlow, left, celebrates at an Ashford Commencement ceremony with her colleagues.
Global Campus: What do you think is the key to success at an online university?
Dr. Wardlow: It's really about discipline and time management. It's not about having any prerequisite set of skills or expertise, it's just that you have to be willing to commit the time. Your professors are here to support you, so never hesitate to ask questions. Your success is our success.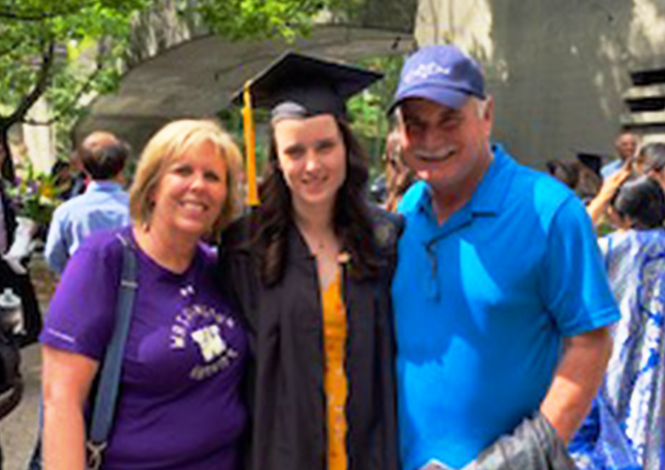 Dr. Wardlow and her husband pose proudly with their daughter, who graduated from University of Washington.
Global Campus: Did you have a mentor or someone that inspired you throughout your career?
Dr. Wardlow: I've been very fortunate at every stage in my career to have one or more mentors that have supported or guided me. In public schools, it was my first superintendent who took a risk with a young principal and allowed me to flourish. In higher education, I've met so many mentors who have provided me with career opportunities that I never expected.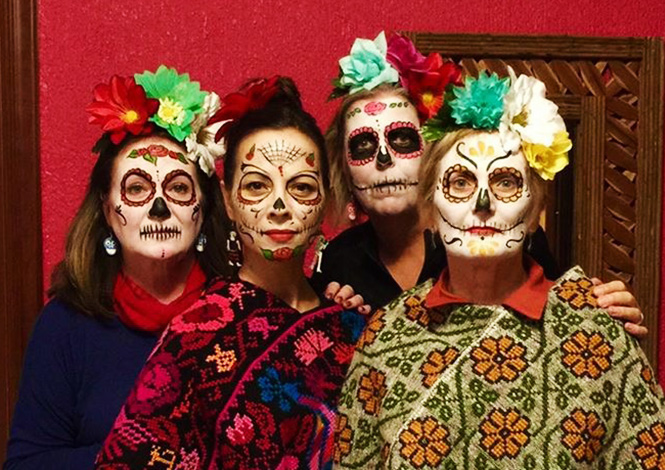 Can you recognize Dr. Wardlow?
Global Campus: In what ways do Global Campus students inspire you?
Dr. Wardlow: Seeing how they are absolutely committed to learning and becoming successful in spite of situations that, for many, would be daunting. Our military students, for example, are amazing. They will literally text me and say, "I'm going to be late on my paper because I'm going to a battlefield," and I'm thinking, "Don't worry about the paper, all that matters is that you stay safe!"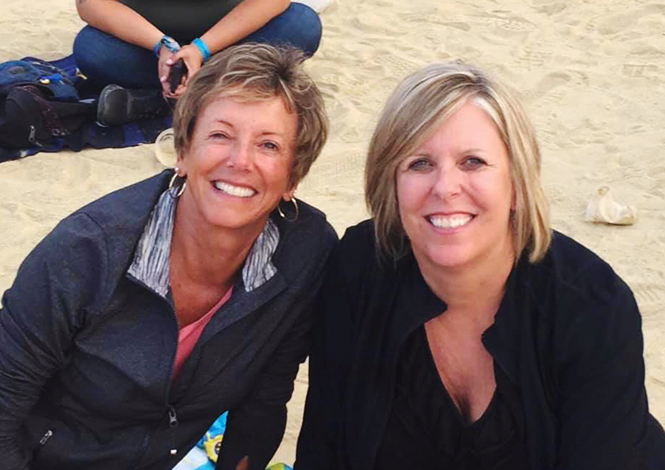 Dr. Wardlow, right, enjoys some quality time with her mom on the beach.
Global Campus: In what ways did your family inspire you?
Dr. Wardlow: My parents always worked hard and raised me to believe that I could do anything. My family is very committed to higher education.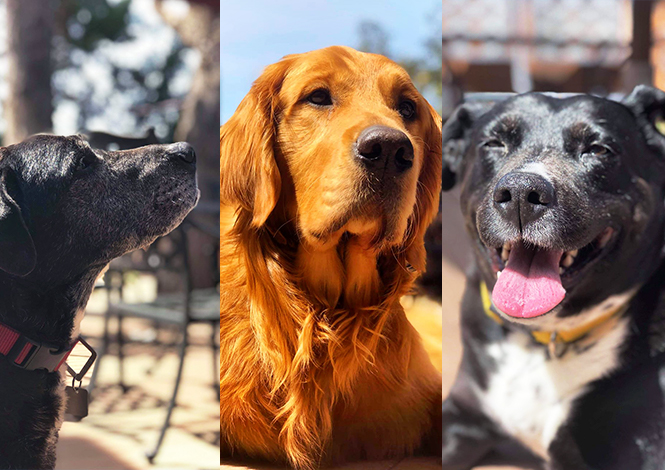 Dr. Wardlow's three dogs are considered part of the family.
Global Campus: In what ways do you try and serve as a role model for your students?
Dr. Wardlow: One of the things that's really important is to give back. I try to do that by working in education and helping others to accomplish their goals. I have always actively volunteered in the community. I work with the San Diego Citizens Scholarship Foundation and also with Pawsitive Teams, an organization that trains and places service dogs with people in San Diego. My dog, Beethoven, was training with another doctoral professor to work as a seeing-eye dog but did not pass, so I got him and now I'm working with him as a therapy dog. It's a great story and he's an awesome Golden Retriever.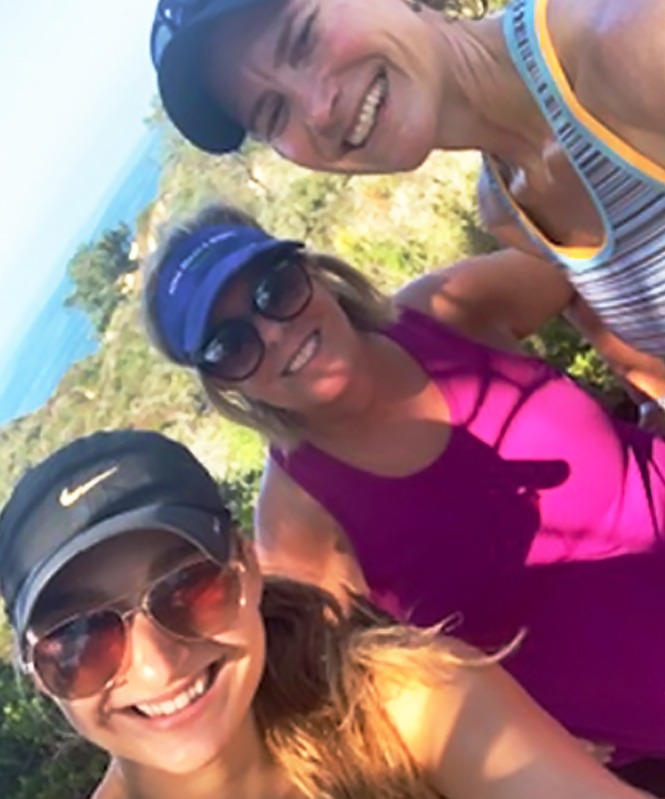 Dr. Wardlow, center, stays active with a hike among friends.
Global Campus: What do you love about living in San Diego?
Dr. Wardlow: I love the weather. I love the opportunity to be outdoors year round. I love the beach. It's a great place for learning because we have incredible schools and an amazing number of universities that are world renowned. 
*Ashford University is now the University of Arizona Global Campus