From breaking glass ceilings and defying the status quo to balancing demanding careers and thinking out of the box, Our 2019 Alum and Student of the Year never shy away from a challenge. 
We originally featured both of our thought-provoking honorees in our ongoing series of success stories throughout 2019. As the year drew to a close, we invited the faculty and staff to vote for the most inspiring success story standouts of 2019.
It was a close race, but in the end, two women took home the top annual awards: Alum of the Year, Regina Scott, and Student of the Year, Jessica Castro.
In recognition of this honor, we recently spoke with Regina and Jessica to learn more about what makes them motivated to achieve their educational and professional goals.
2019 Alum of the Year: Deputy Chief Regina Scott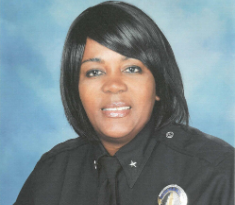 "Your success is not when you get to the top. It's who's behind you. My mantra is to reach back and mentor as many people as I can."
In the 70s, Regina Scott grew up watching the crime drama Get Christie Love! – a movie and TV series featuring a black female undercover police officer fighting crime in Los Angeles. Regina knew she'd love to do something like the strong lead character in the series. But unlike the Hollywood depiction she adored, in reality Regina didn't see anyone who looked like her reflected in police work. 
Despite the lack of real-life role models, Regina entered the force in 1987 ready to be an agent of change. And that she did! Ultimately, she would continue on to become the first woman and African-American Chief of the South Bureau of the Los Angeles Police Department. Today Regina serves as Chief Deputy.
Having already blazed trails as a woman in the military in the early 1980s, Regina is quick to acknowledge the hard work and determination of those who came before her.
"They paved the road, and although it was still bumpy and had potholes in it, it was a path for me to follow," she says, sharing credit with others who chose to break into fields that had been traditionally less likely to hire women and people of color. 
The change came slowly but steadily. Within the past decade or so, Regina has seen the department grow more diverse with an increasing number of women moving up the ladder into leadership positions around her.  
Passionate about mentoring, she stresses the importance of bringing others along with you on your way to the top. 
"As I move up the ranks, I always pause and reach back and grab someone else," Regina explains. "Your success is not when you get to the top. It's who's behind you. My mantra is to reach back and mentor as many people as I can."
This love for guiding others is more than a passing fancy. Regina started a collaborative effort called Strength in Unity that helps women of color get the knowledge and skills needed to further their law enforcement careers. This includes helping them learn to mentor and support one another along the way.
It was this same type of consistent support that Regina credits with her decision to eventually go back to school and complete her education at the University of Arizona Global Campus. She had been out of school for a while and needed an extra push to get her to commit to earning her degree, help she says she gladly received from her advisors.
"Like a little choo-choo train, they helped me build up the speed needed to get started again," she says.
In 2009, Regina graduated with a Bachelor of Arts in Organizational Management, which she says opened a lot of doors and gave her a new perspective within her work in law enforcement. 
But Regina's educational journey didn't stop there. She recently also completed her master's degree in executive leadership from the University of Southern California (USC). Soon, she hopes to turn Strength in Unity into an official non-profit focused on mentoring and making a difference in the lives of women everywhere. 
Much like the mentorship she provides for other women, Regina also has instilled her love of learning and hard work in her children. In fact, her son Reginald Scott is now a student at Global Campus, too. Of course, she needed to give him an extra push like the one she once received herself. 
"Know it's going to be hard, but it's going to be worth it," she told her son. "Invest in yourself, you're the most important investment you'll ever have both in your own career and in life." 
2019 Student of the Year: Jessica Castro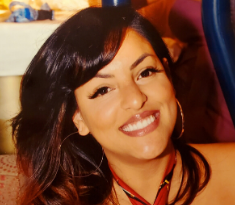 "My knowledge has expanded, and no one will ever be able to take that away from me. My proudest accomplishment is not giving up."
Jessica Castro's not quitting. In fact, it's quite the opposite for our 2019 Student of the Year. Jessica has powered through her education while holding down two full-time jobs and juggling a busy schedule. As she gets closer to graduating with her Bachelor of Arts in Entrepreneurship, she already has her eyes set on the future. She's going for a master's degree.  
"My inspiration comes from curiosity that pushes me to learn something new every day," she says. "I'm looking forward to continuing my education because you can never learn too much in life."
Although Jessica already has started incorporating many of the skills from her entrepreneurial courses into her current jobs, she's looking forward to graduating so she can start to build her own business and continue networking. 
"I can see the businesswoman in me coming alive again," she recognizes, crediting her courses for teaching her to channel her inner creativity and turn her ideas into creation. 
When this Sigma Nu Tao honor student is not studying, cranking out good grades, or working hard on her career, she has a passion for traveling and exploring the world. It's all part of her love of learning. 
"Traveling is such a humbling experience and a learning one, too," Jessica says. "I wish everyone could experience it."

Seeing the world may be at the top of her recommendations for those seeking knowledge, but she also shares some solid advice for her peers considering a degree.
"Do not settle for average," Jessica says, noting that Global Campus has many benefits students should take advantage of, including honor societies and school resources. "The communities at Ashford* are there and they're worth it."
As Castro nears the completion of her degree, she's realizing that what she's accomplished will be with her forever. 
"My proudest accomplishment is not giving up and evolving as a person," Jessica says. "My knowledge has expanded, and no one will ever be able to take that away from me." 
Looking Ahead
Both Regina and Jessica stand tall as reminders that the journey to bettering oneself is an ongoing process, and that the quest for knowledge doesn't have to end once that degree has been earned. By continuing to invest in themselves, their communities, and the people around them, these two forward-thinking women are proving they have a lot to offer to the world, and they aren't afraid of changing it for the better, either.
--
*Ashford University is now University of Arizona Global Campus
Written by University Staff