Over the past few weeks, 2018 the University of Arizona Global Campus Major Matchup has been quite an interesting competition with some of the University of Arizona Global Campus most popular degrees going head-to-head for a vote. We started with 16 degrees and, based on student and alumni passion for their major, we have our winner – Human Resources Management!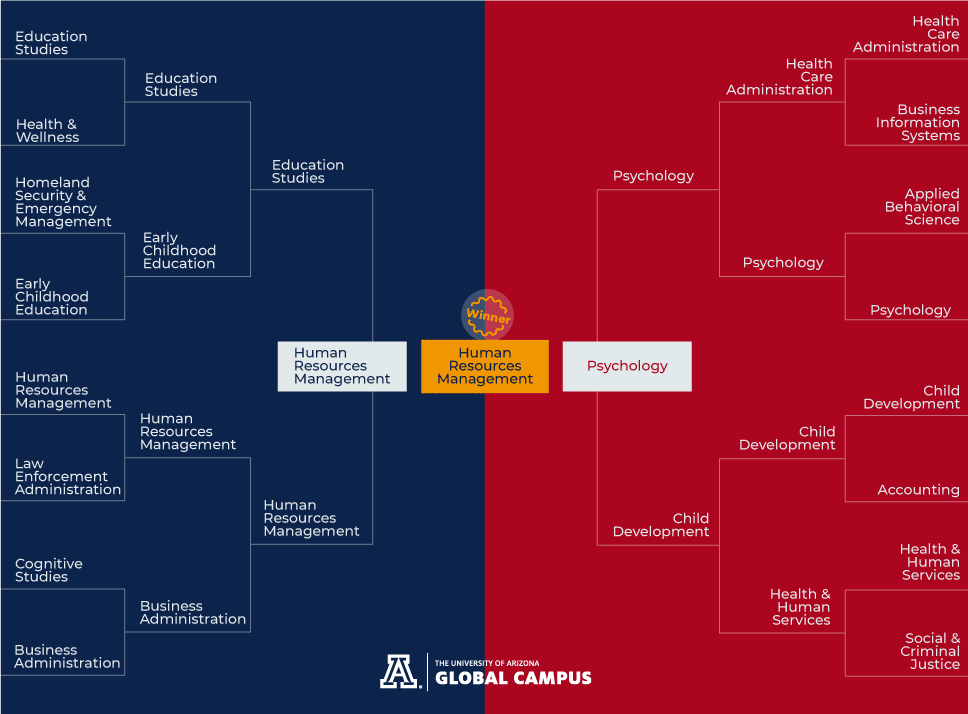 2018 Major Matchup Winner: Human Resources Management Degree
It's obvious from the outcome of this year's Major Matchup that students and alumni of Global Campus Human Resources Management program have found it both an interesting and valuable area of study. But, they're not the only ones, in 2018 our Human Resources Management program was awarded a Leadership Excellence and Development (LEAD) Award by HR.com.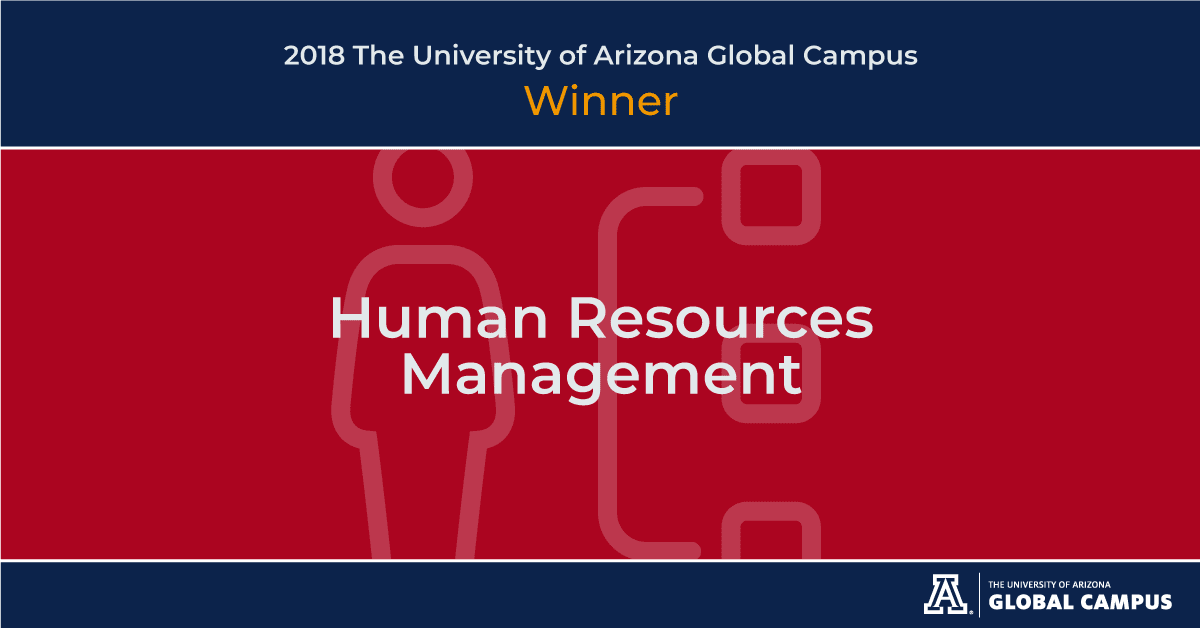 Recognized as one of the top 15 degree programs with an emphasis on Human Resources*, the program follows the Society of Human Resource Management (SHRM) Curriculum Guidelines, which makes students eligible to apply for the SHRM Certified Professional exam (SHRM-CP) in their final year of study once they have 500 hours of relevant HR experience. The certification is an admirable addition to a resume.
BA in Human Resources Management vs. MA in Human Resource Management
If you're looking to get started in Human Resources, a BA in Human Resources Management is a great jumping off point. The degree gives students a foundation of how businesses work, including the interaction between management, labor and labor law while also concentrating on HR lessons such as job analysis, staffing, compensation and career planning.
For those who already hold a position in human resources, a Master of Human Resource Management (MHRM) may help you advance your career even further. If you're intrigued, take a look at these 8 Things to Consider Before Pursuing your MHRM.
Career Possibilities for Human Resource Management Students
If you've been toying with the idea of a career in human resources management, don't just let the fervor from current and past students sway you (although it is a pretty good indicator of the enthusiasm the degree instills in those who study it!), take a look at potential employment settings and career possibilities depending on the level of degree you hold.
Potential HR Employment Settings
Small Businesses
Large Corporations
Government Offices
Nonprofit Organizations
Retail Businesses
The Healthcare Industry
Human Resources Generalist
Compensation Specialist
Benefits Coordinator
Training and Development Manager
Recruitment Manager
Human Resources Manager
Labor Relations Specialist

*source: http://www.leadershipexcellenceanddevelopment.com/content/lead2018-award-winners