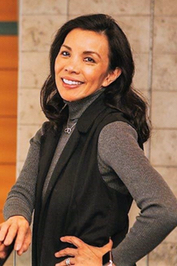 Iris Obille Lafferty, Ed.D.
Interim Provost/Dean of the College of Arts and Sciences
Iris Obille Lafferty was appointed as interim Provost in February 2021. Dr. Lafferty also serves as Dean and Full Professor of Cognitive Development at the College of Arts and Sciences. She has been a member of the University of Arizona Global Campus academic team since 2012, where she has served as Program Chair, Associate Dean, Associate Vice President of Academic Services, and Executive Dean of the College of Doctoral Studies. Dr. Lafferty is committed to helping students embrace the transformative power of education as the impetus for lifelong success, professional achievement, and foundation for societal contribution.
Dr. Lafferty received her Bachelor's in Psychology from UC San Diego and motivated to study issues surrounding cognition, education, and psychology, she pursued graduate work at Harvard University. There she earned a master's degree in Counseling, a second master's in Technology in Education, and a doctorate in Human Development & Psychology. She has worked as a researcher, consultant to government agencies, lecturer at local colleges and universities, and serves as an external peer reviewer for WSCUC. With research interests in the interplay of thinking, learning, and identity development, her favorite positions include work with the US Navy, the Education Development Center, Massachusetts General Hospital, and Harvard's Project Zero. She is happily married and mom to two college students.