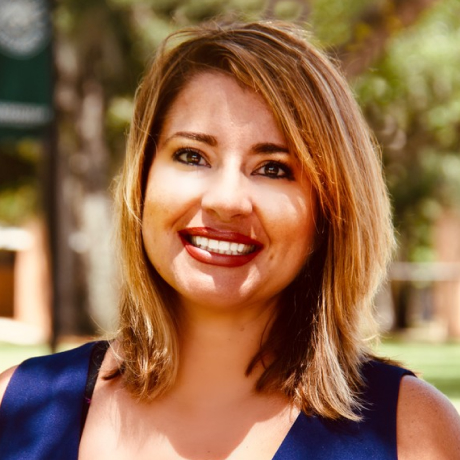 Brandy V. Gustavus, DHSc, MSCPM, RHIA, CSBI, CCA
Department Chair
College
College of Arts and Sciences
Biography
Dr. Gustavus is the Department Chair of the Master of Science in Health Informatics and Analytics program at UAGC. She has over 25 years' experience beginning her career as a Medic in the United States Air Force. Her professional experience includes operations management, Clinical Coding, Clinical Administration, Healthcare Analytics, Clinical Assistant/Liaison, Faculty positions, and program director of HIT and Health Informatics programs (Associate, Bachelor, and Masters level programs). She has extensive experience with curriculum development and accreditation standards (CAHIIM, AMIA, HIMSS, WASC, SACs, and DOE).
Teaching Experience: Technology Topics in Information Governance & Business Analytics, Advanced Topics in Biomedical Informatics, Healthcare Statistics, Biostatistics, Health Informatics, Healthcare Law, Medical Terminology, Epidemiology, Health Information Systems, Performance and Quality Improvement, Health Information Supervision and Organization, Current Procedural Terminology (CPT), ICD-10-CM, Professional Practice Experience I, II, and III, Procedural Coding, Pharmacology, Introduction to Health Information Management, Healthcare Coding, and Capstone courses.
My teaching philosophy is to mentor students during their educational experience through their transition into the healthcare field, specifically healthcare management, health informatics, public health, and health analytics specialties. I facilitate courses and actively engage with students, whether I teach on-ground classes or distance education formats. I utilize different teaching methods including student-centered approach, flip classroom, and instructor led interaction. I provide a student-centered focus and provide tools for students to be successful in their respective fields. In addition, I create curriculum that aligns with industry standards, accreditation, and Diversity, Equity, and Inclusion metrics. Additionally, I incorporate high level critical thinking discussions and assignments and use technology as a cognitive tool to expand student application of concepts. I continue to be active in healthcare, research, and professional development to impact student success and apply principles that are currently used in the field. I have a combination of Humanism, Perennialism, and Pragmatism approaches to learning.
Questions? Talk with an Advisor